December 2021
A hundred years ago, cocktail rings first made an appearance on the social scene. It was the days of prohibition and women wore them to cue the bartender or server that indeed they would be partaking in the night's illicit libations. The bigger, the better. The more memorable, the better service. And while today's rings just have to sit there and look pretty, our hand-selected assortment of gorgeous cocktail rings make a statement all their own.
To start, the subtle and sophisticated 18k gold setting of our Double Prong Rings showcases the faceted cuts and candy-like quality of our favorite ultra-fine gems. These rings love to make an appearance at any formal affair.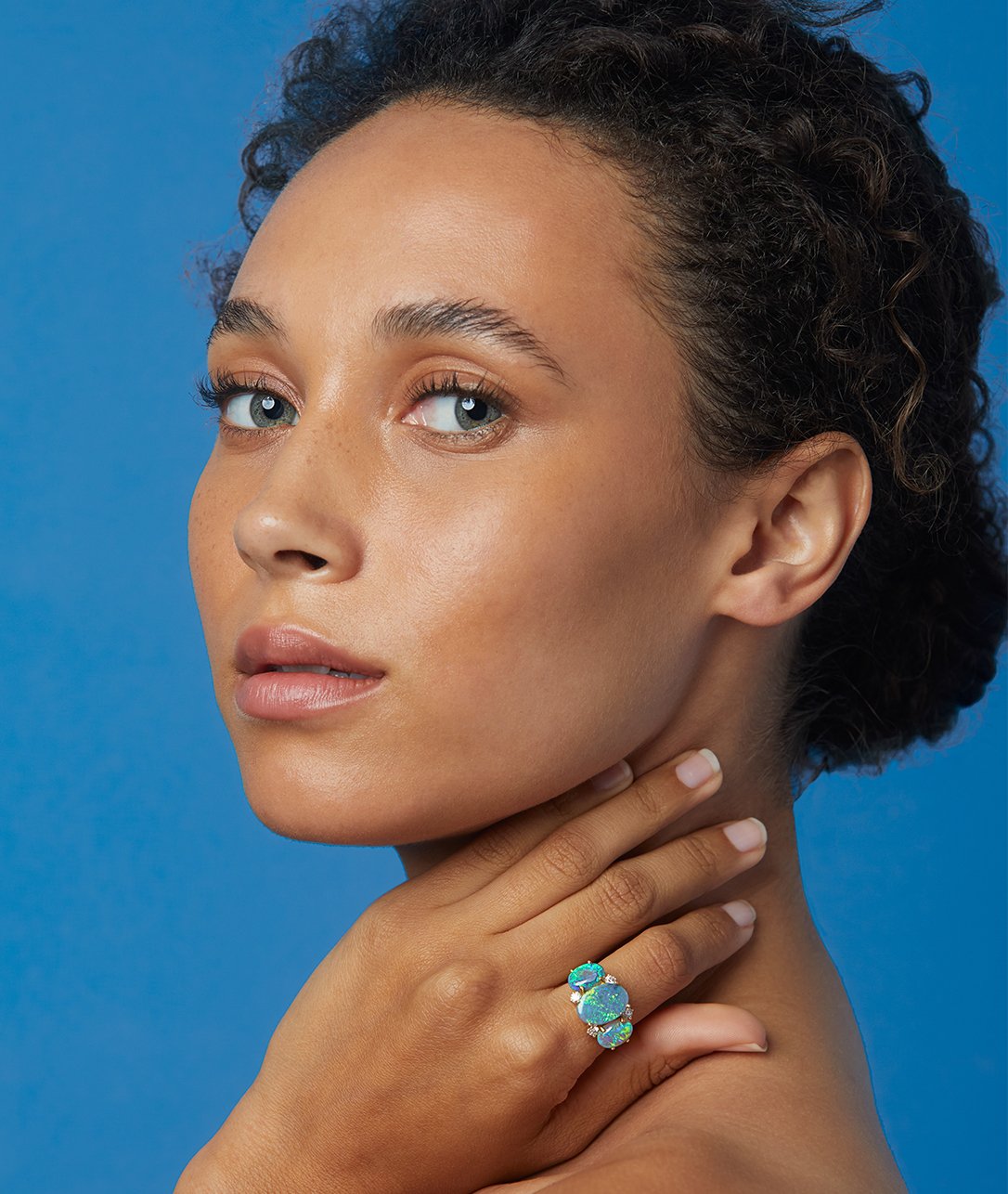 An update on a classic style, our new Three Stone Rings play with tradition, scale, and even diamond accents, to create an unforgettable piece you'll want to wear time and time again. There's really nothing better to wear with your little black dress, pantsuit, jumpsuit, or gown.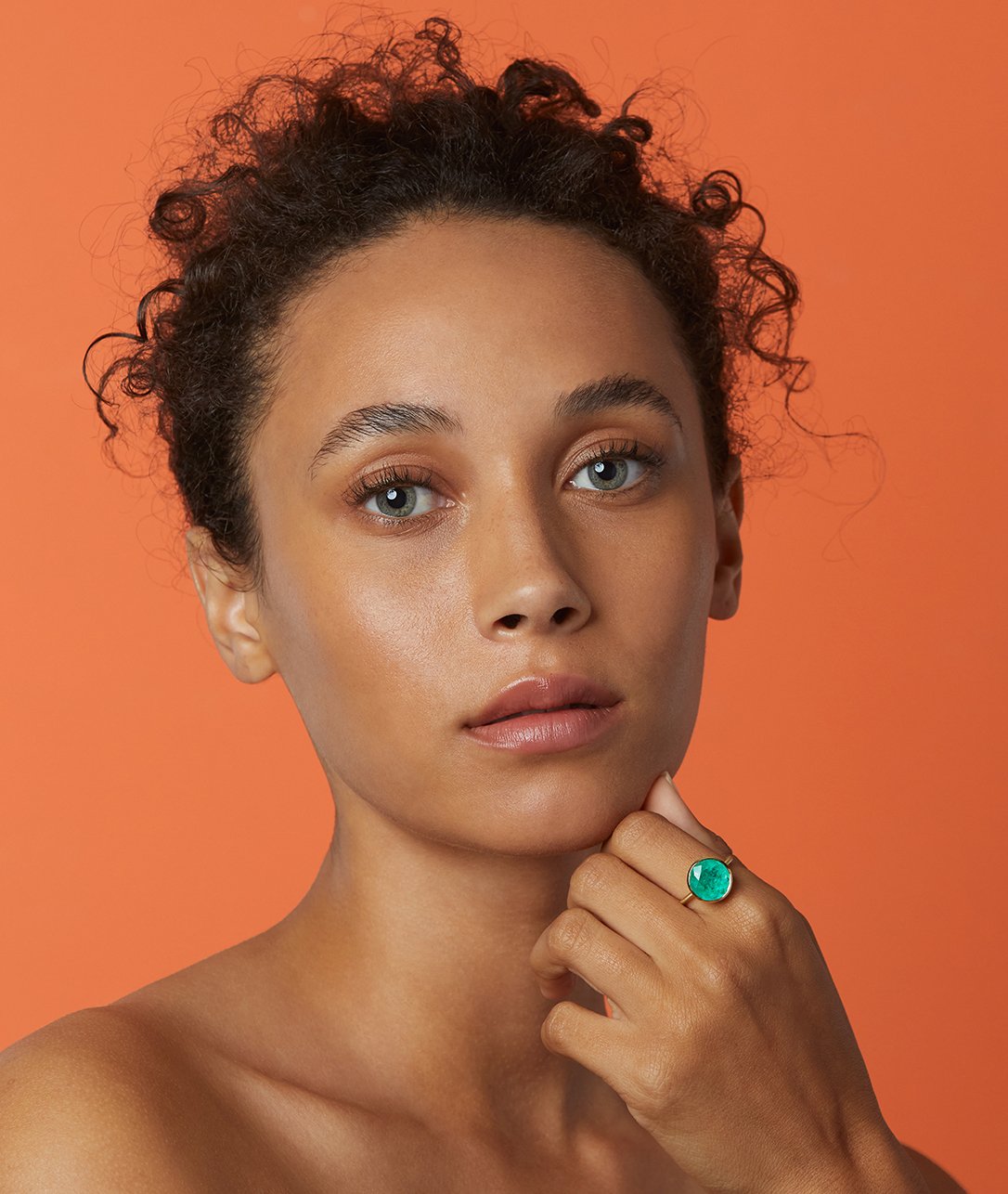 Our Bezel Set Rings combine a unique 18k gold setting with crimped scalloped edges to frame glossy, jaw-dropping one-of-a-kind gemstones in the most saturated hues. The perfect accessory for a holiday happy hour fete.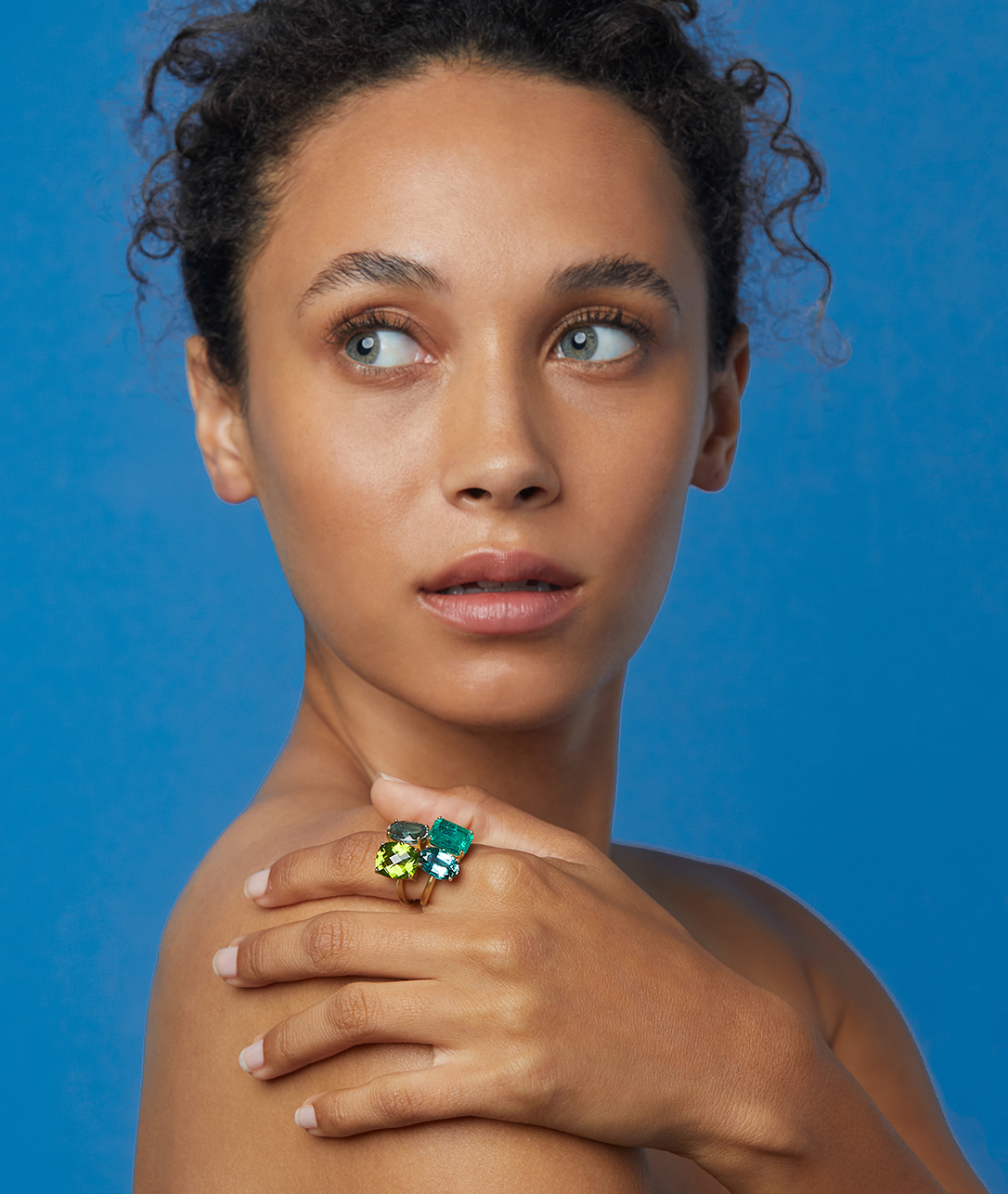 Sometimes it takes two to tell a story, like with the unique combinations of colors and cuts that come together in our collection of One of a Kind Double Stone Rings. Pair these rings with your bright, joyful party frocks.