March 2023
If you happen to be feeling blue, or perhaps have a birthday this month, our selection of ultra-fine aquamarine pieces may be just what you need.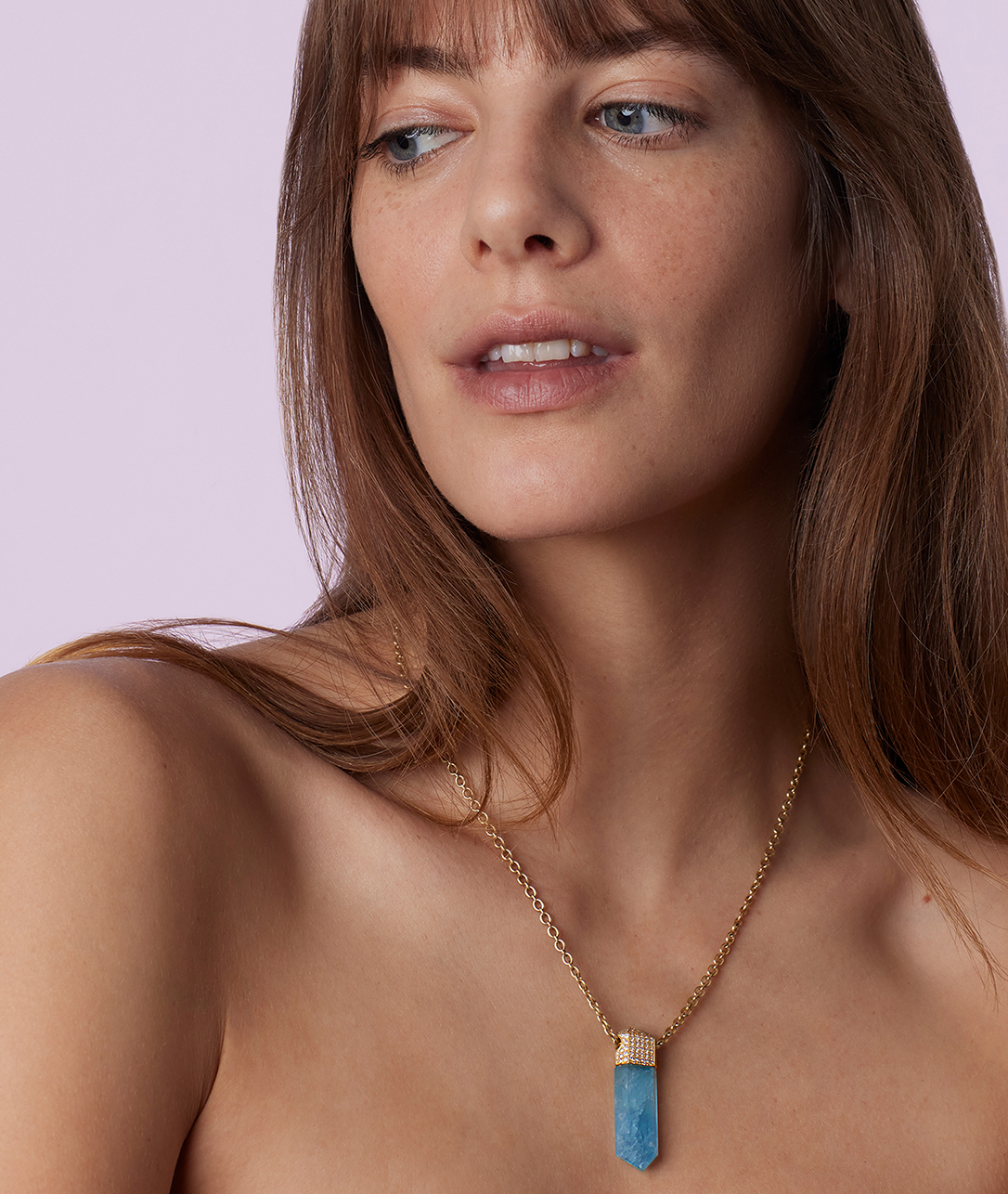 Aquamarine Crystal Pendant Necklaces exude a strong, centered confidence.
A storied gemstone
throughout the ages,
aquamarine
has been said
to capture the color
of where the sea
meets the sky.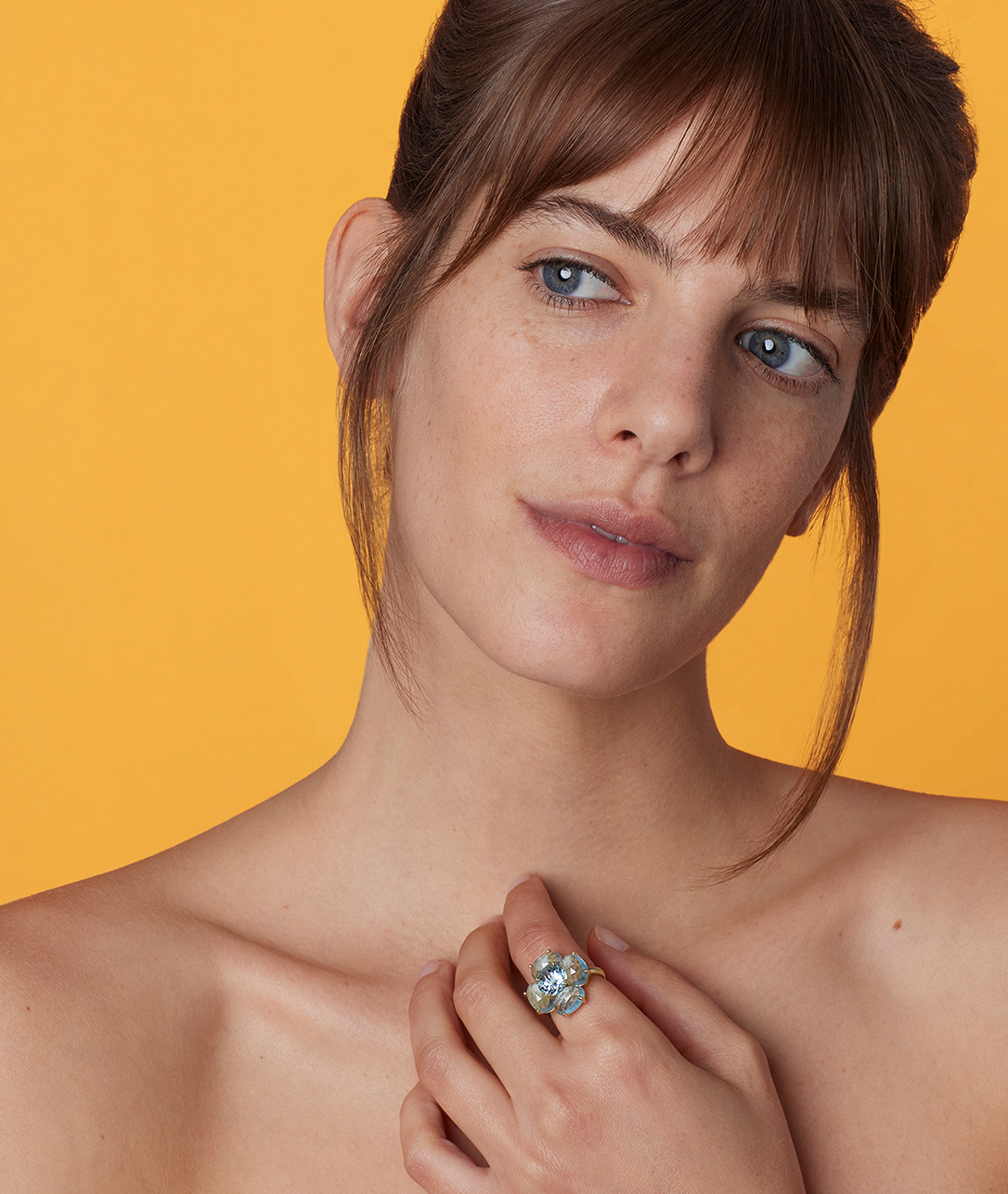 Our Posy Ring in complete aquamarine makes opulence look easy.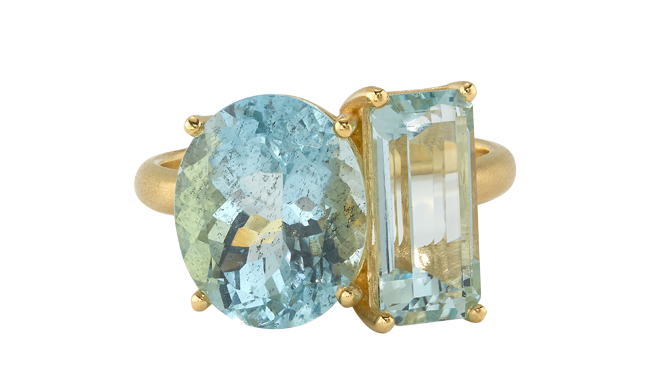 Double the beauty, double the aquamarine fun in contrasting cuts with our Gemmy Gem Double Stone Rings.