Floating In the Blue
With September comes sapphire season. This month's birthstone is beloved the world over - and throughout history - as a symbol of abundance, devotion, and peace. But in the same way that we love the other blue beauties like tanzanite, turquoise, aquamarine, opal, and lapis, we adore sapphire for its stunning good looks.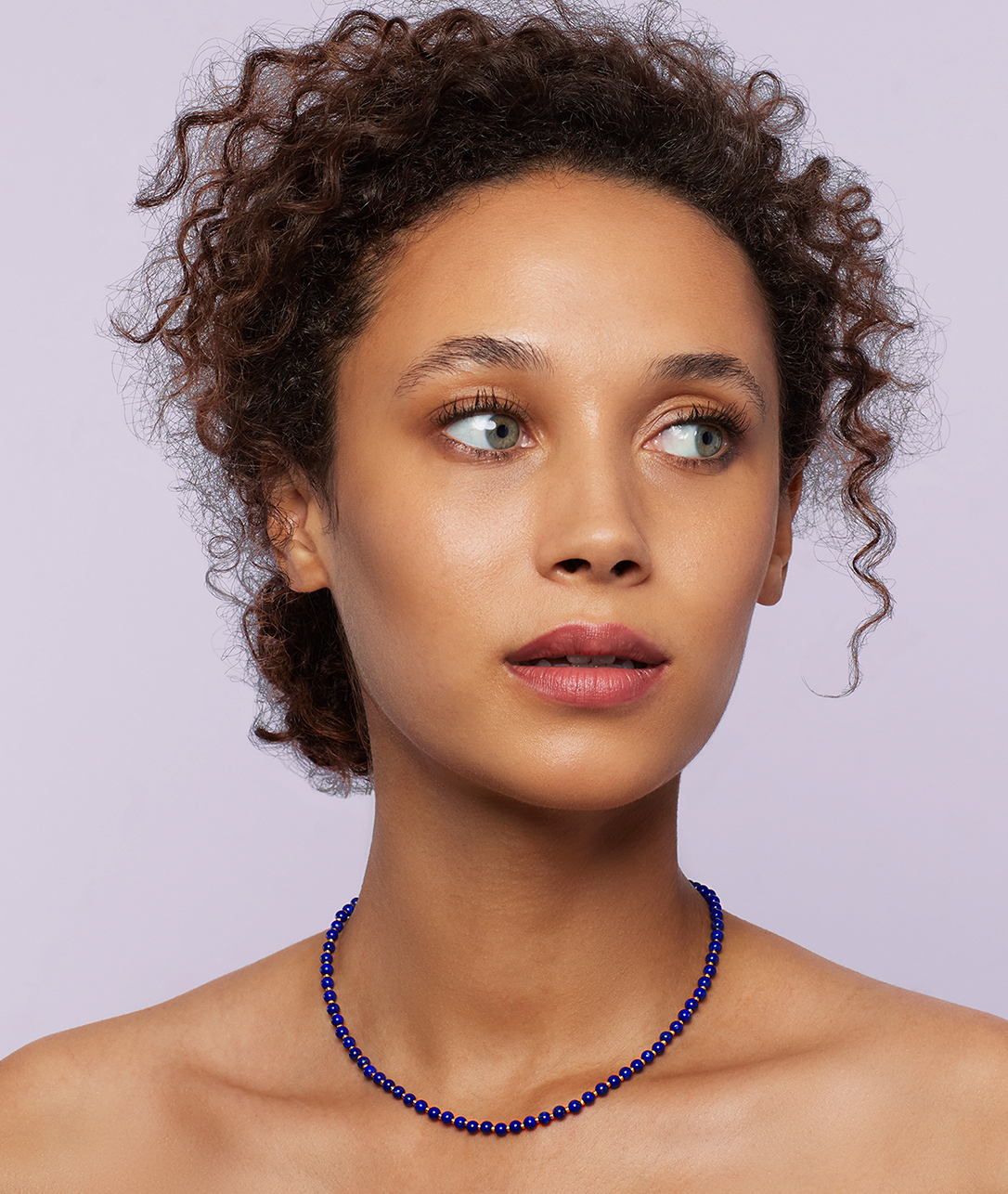 Lapis is semi-precious stone that has been prized since antiquity. It is sought after for its rich navy and midnight blue hues with characteristic golden specs of pyrite.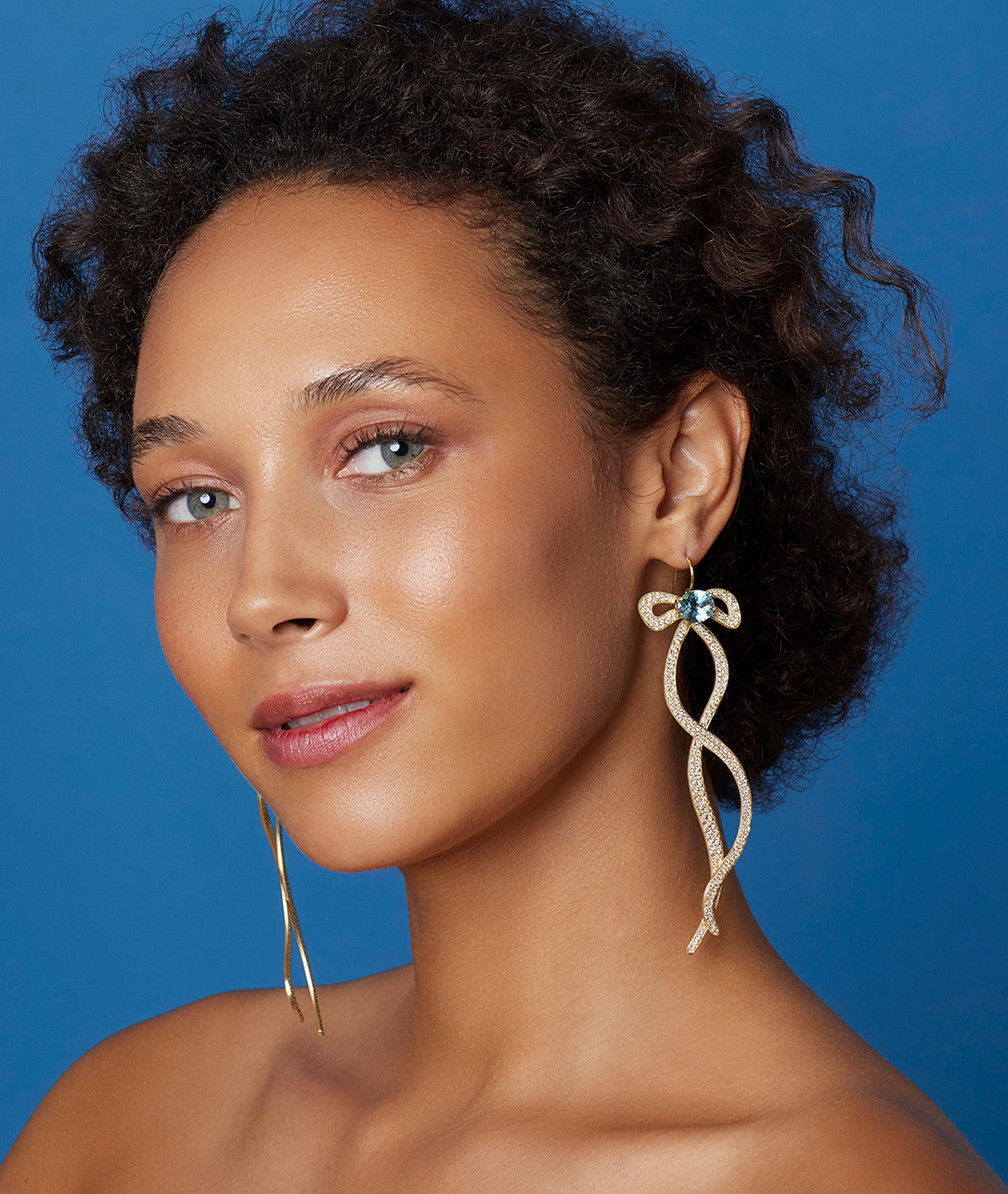 Aquamarine is the blue variety of Beryl and it naturally occurs in a range of tones from light pastel to a more saturated deep marine blue.
From the frostiest shades of aquamarine to the gold-flecked, midnight-toned lapis and everything in between, blue is a color that simply plays well with others.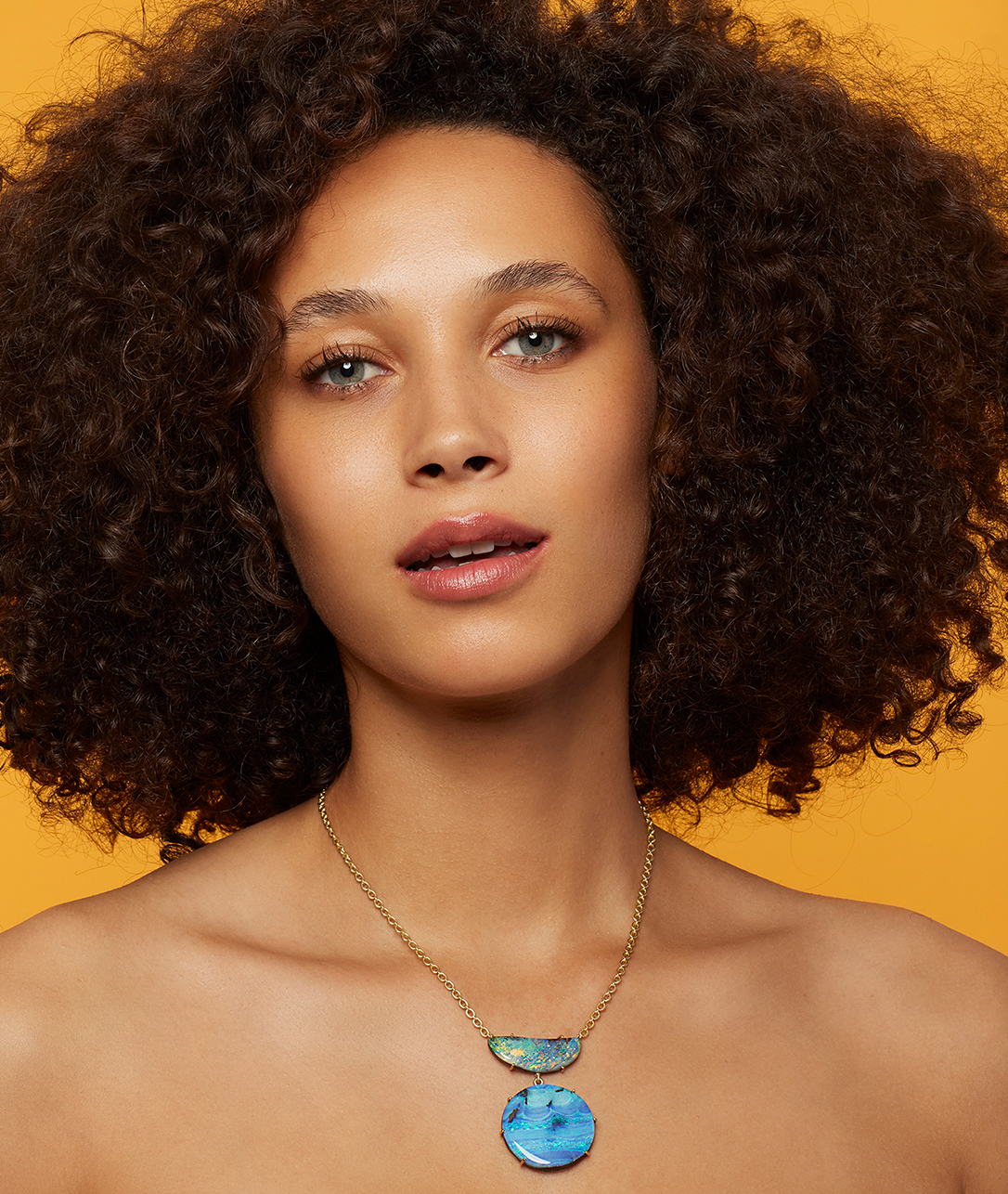 There is a wide range of opal varieties, but Irene designs exclusively with the finest available. Play of color is the most distinctive characteristic of an opal, and it occurs in endless unique patterns and color combinations. Boulder Opals are part ironstone and part opal. They are sourced from the cracks and fissures of rocks where opals have formed over time.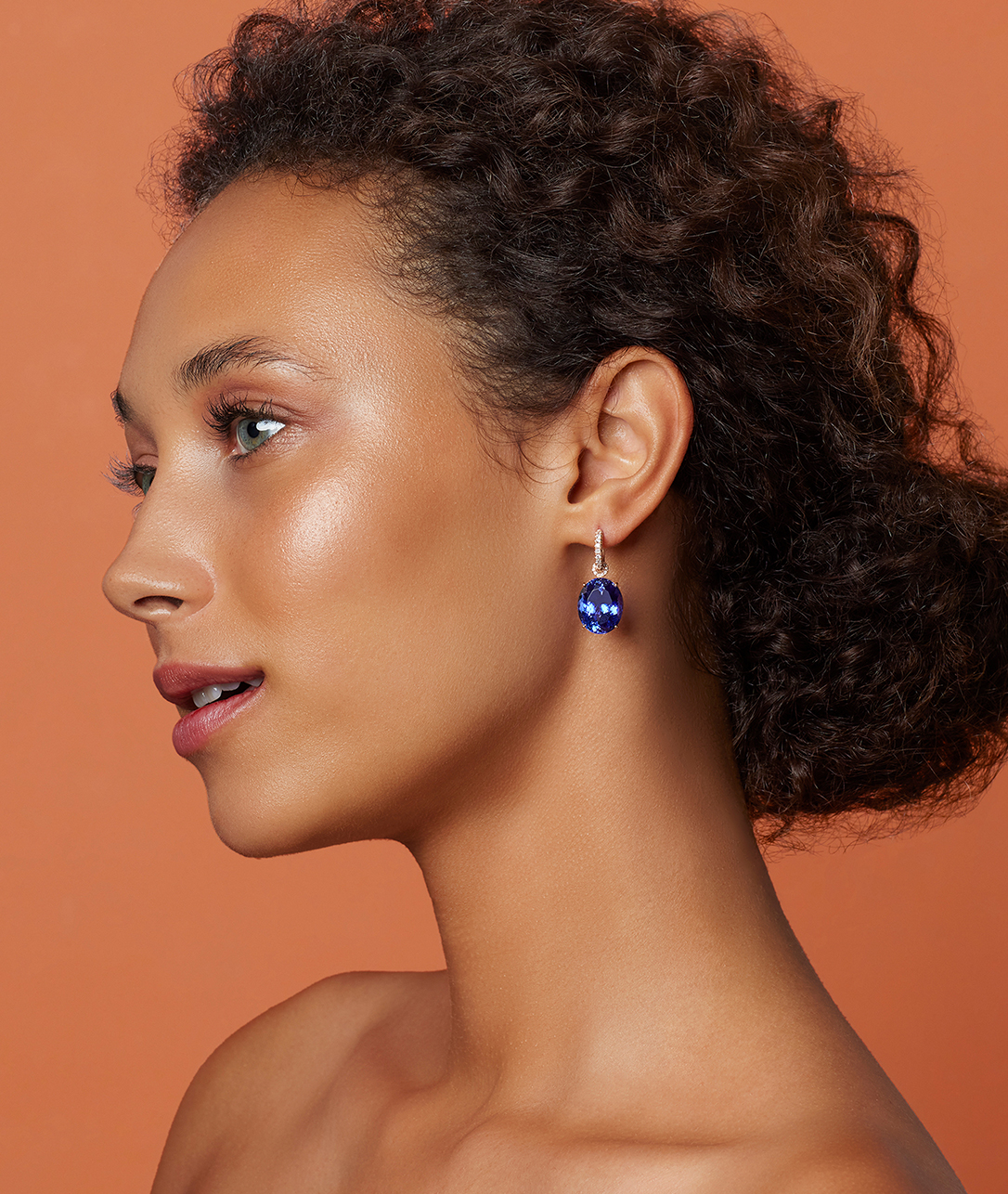 Tanzanite is a vivid blue-violet mineral. The rare green-blue variety may be referred to as Ocean, Peacock, or Chameleon Tanzanite.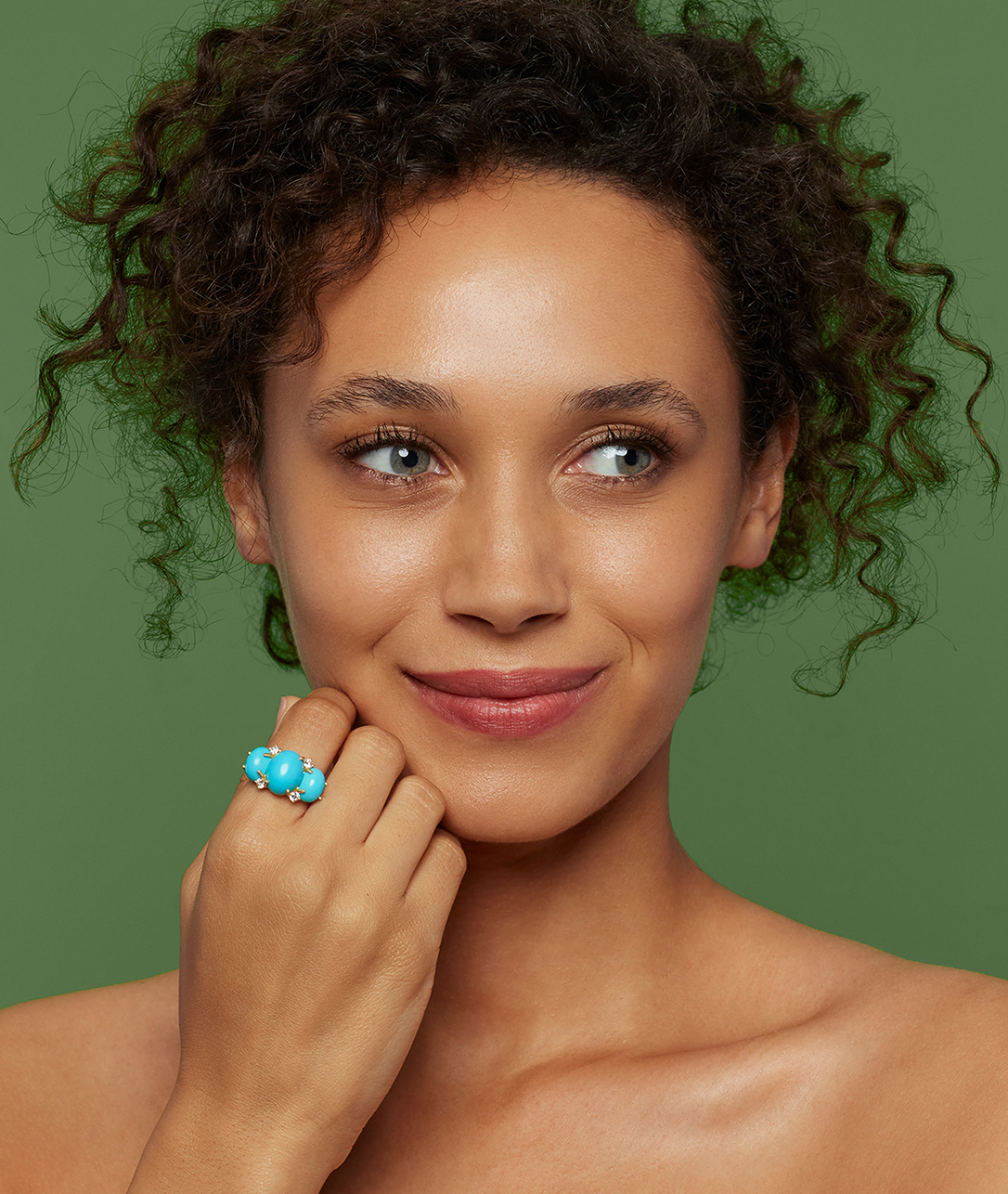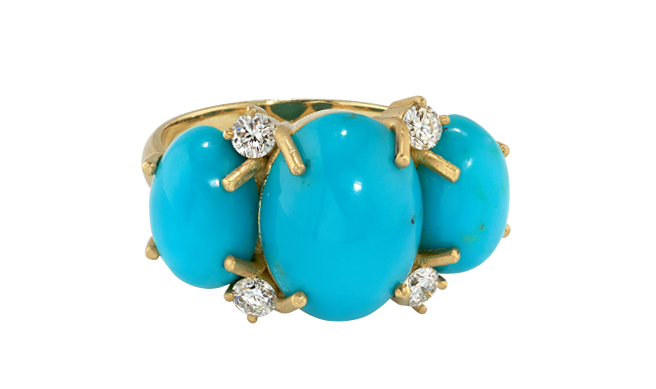 Turquoise is an opaque gemstone that ranges from light blue to deep aqua and can contain veins of other minerals known as matrix, usually black or brown in color.
"I have always been
inspired by the ocean
and one of my favorite ways
to express its
power and beauty
is through blue gemstones."
xx Irene