July 2023
Our garden of Tropical Flowers is always in full bloom. Now in season: chrysoprase, opals, tanzanite, pink tourmaline, and ultra-fine aquamarine rings, earrings, and the most exquisite pendants - all one of a kind.
Full of light and play-of-color, opal-on-opal Tropical Flowers charm and delight.
Each of our Tropical Flowers
starts as a pair
of carefully selected gemstones.
One is carved by hand into our blossom
and paired with an accent stone
before being set in 18k gold.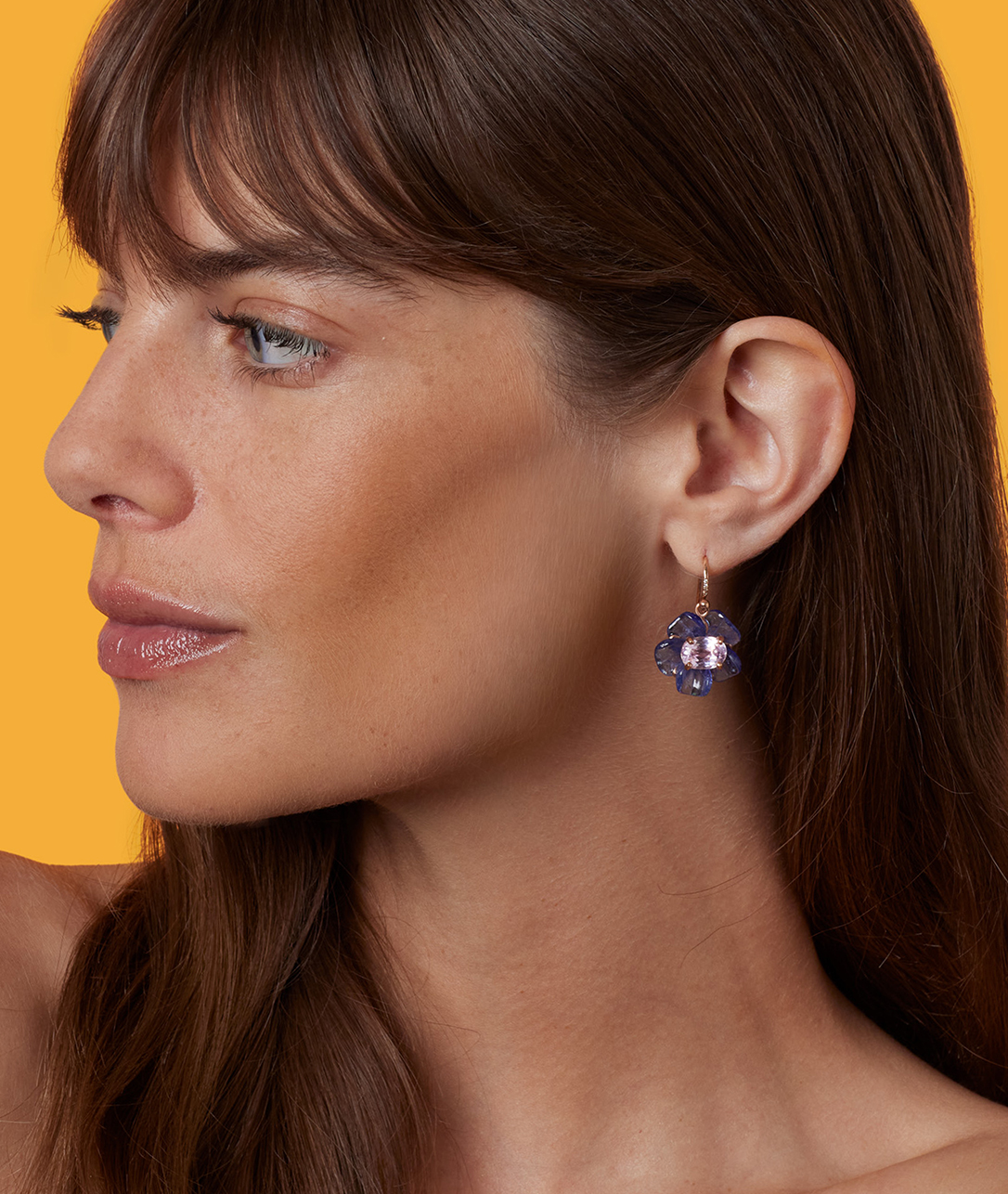 Watercolor-like purples, pinks, and indigos are as pretty as a painting.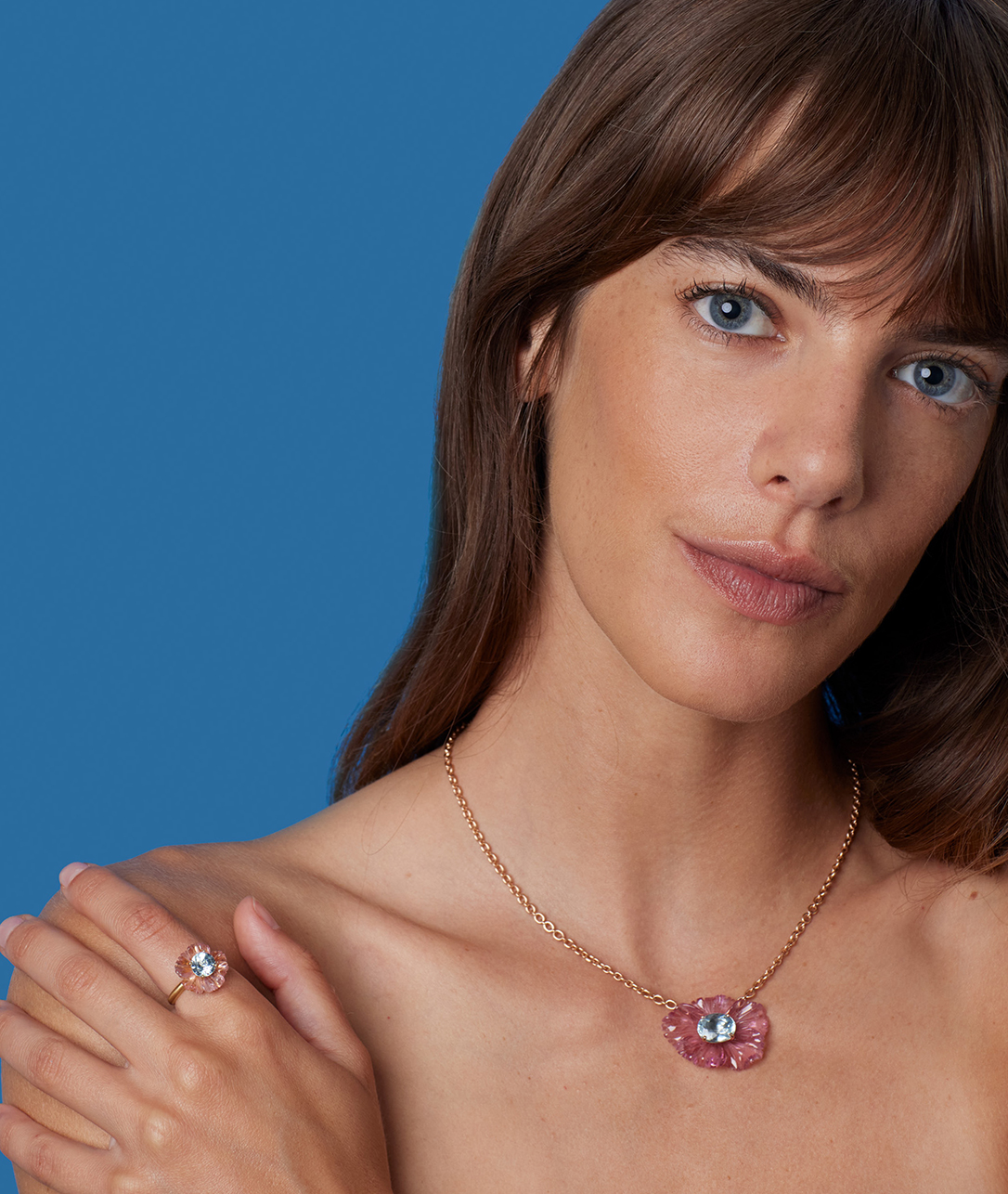 Soft pinks paired with unexpected center-stones for sweet sophistication.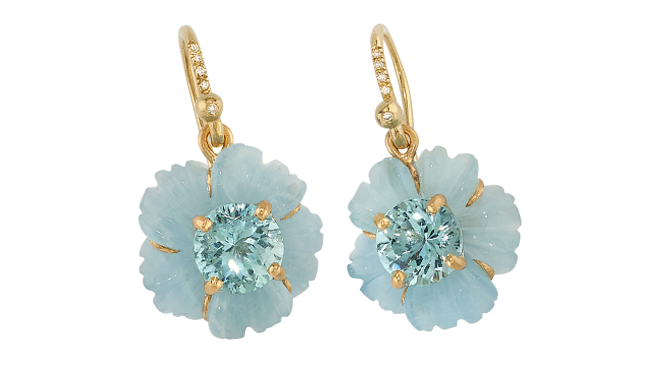 The most romantic pale blue hues evoke fairytale days and storied nights.