Subtle (Not Really):
Gemmy Gems Just Can't Help It
October 2022
Never a Dull Moment
Discover the newest additions to our ever-growing Gemmy Gem Collection. Full of gorgeous gems set in our signature tones of 18k gold, these One of a Kind pieces are sure to surprise and delight.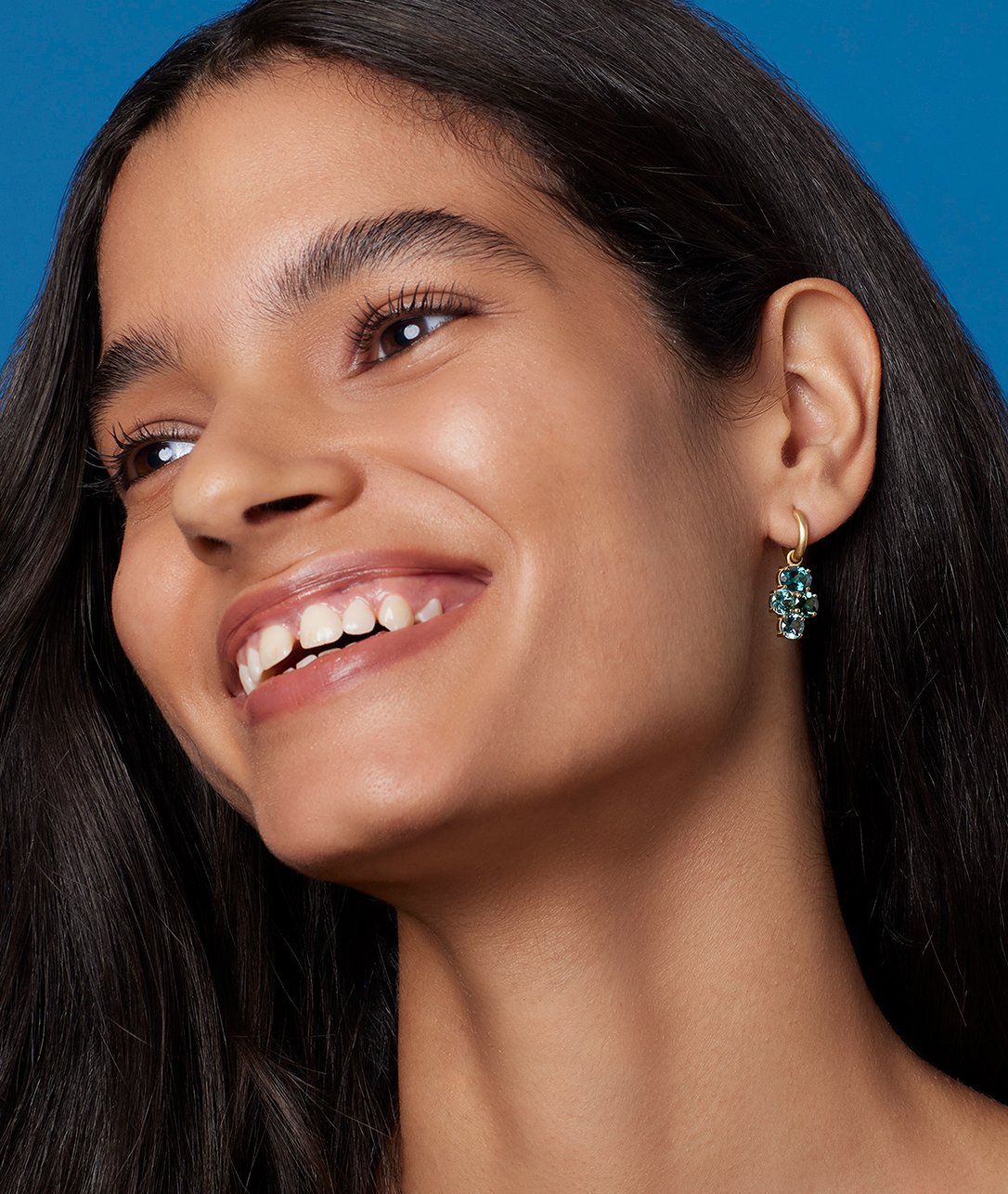 Like when we discovered that sweatpants could be cashmere, our Gemmy Gem Jeweled Huggies have all the comfort, plus all the sparkle.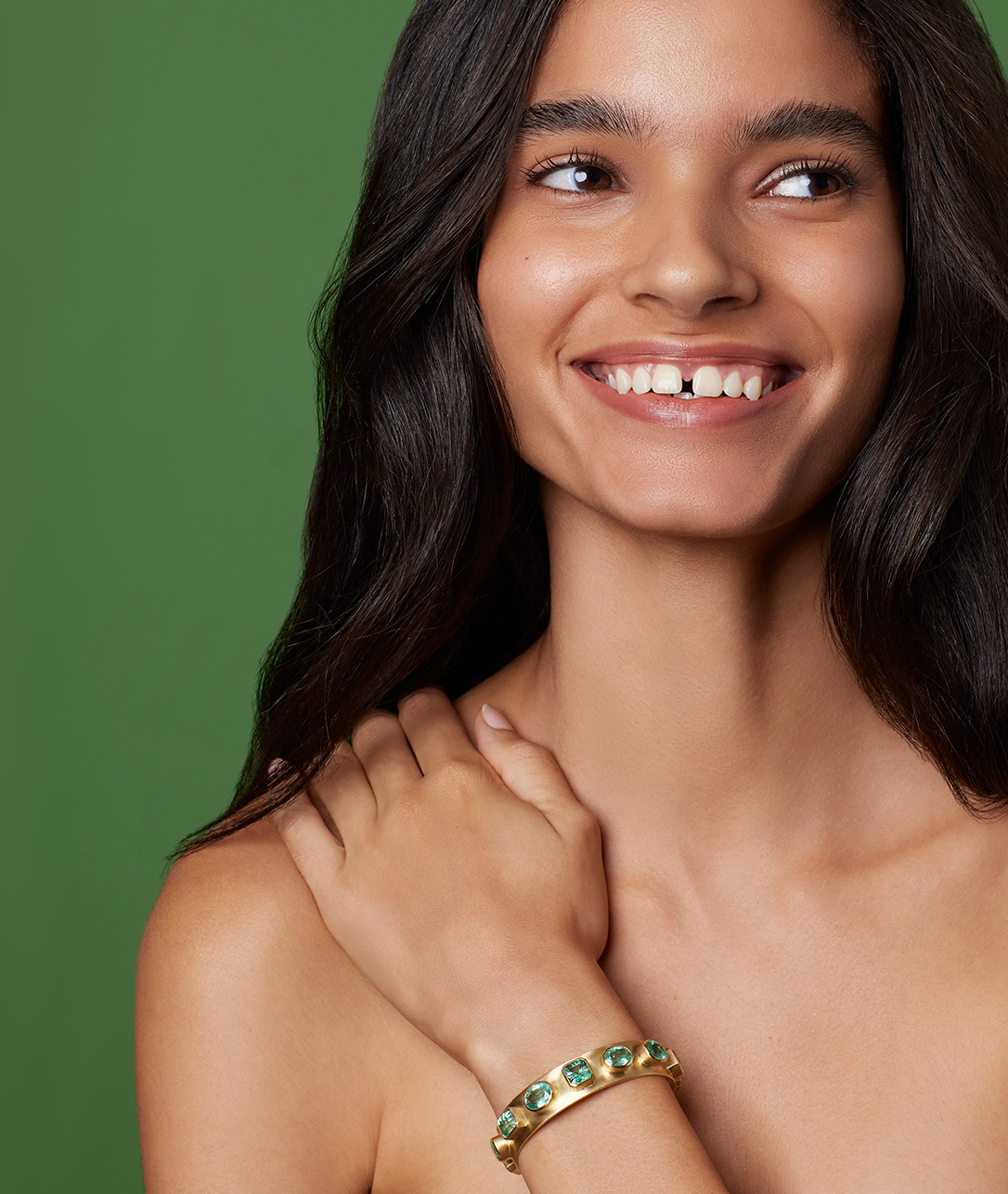 Every superwoman needs her power cuff. Our Gemmy Gem Cuffs are a statement bracelet for the fashionable and strong.
What does it mean to be a Gemmy Gem? Each piece in this collection draws on the beauty of the sum of its parts (which happen to be ultra-fine gemstones in the most exquisite colors and exemplary cuts.)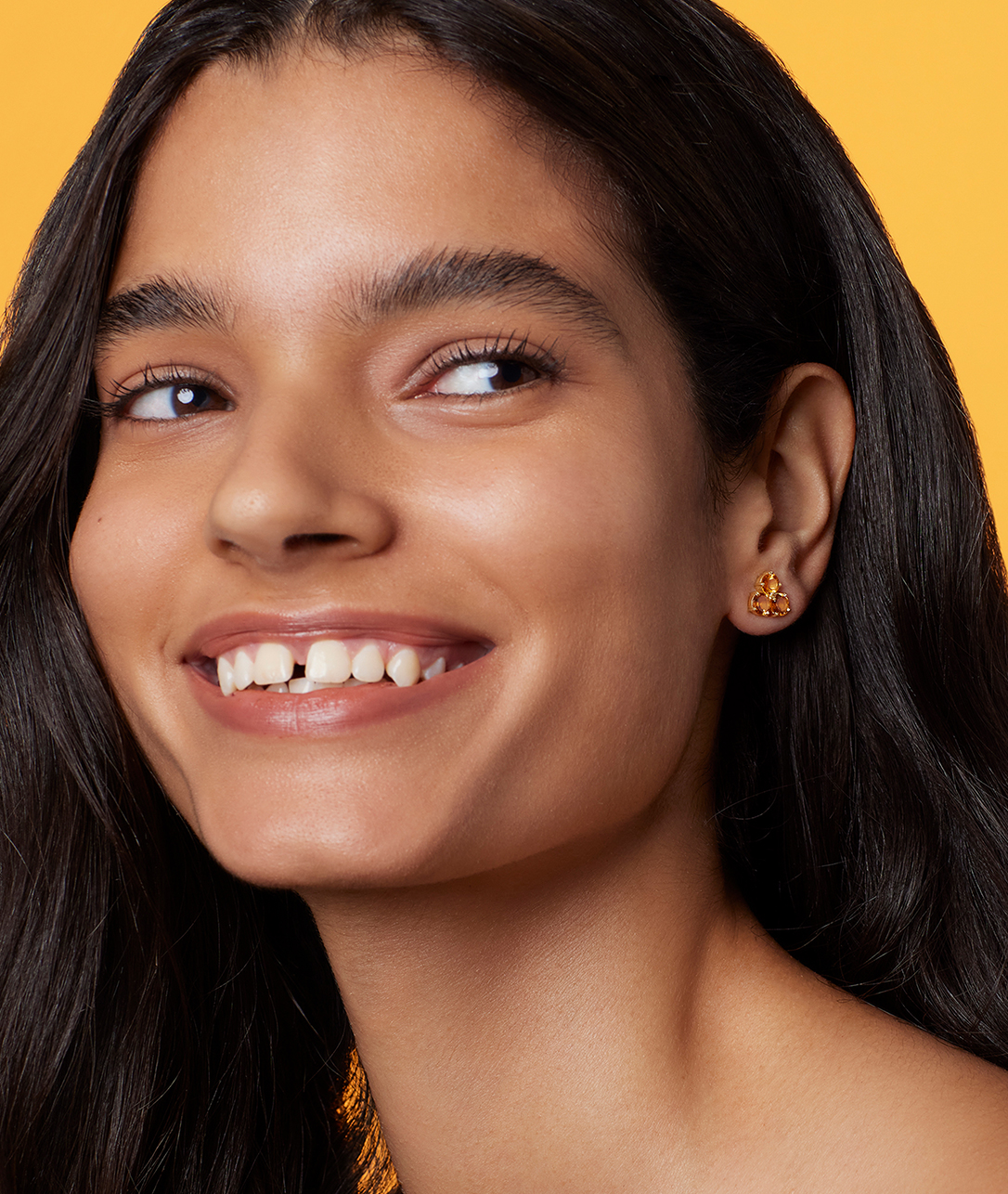 Three's our kind of crowd. Our Gemmy Gem Trio Stud Earrings add color and dimension without distraction.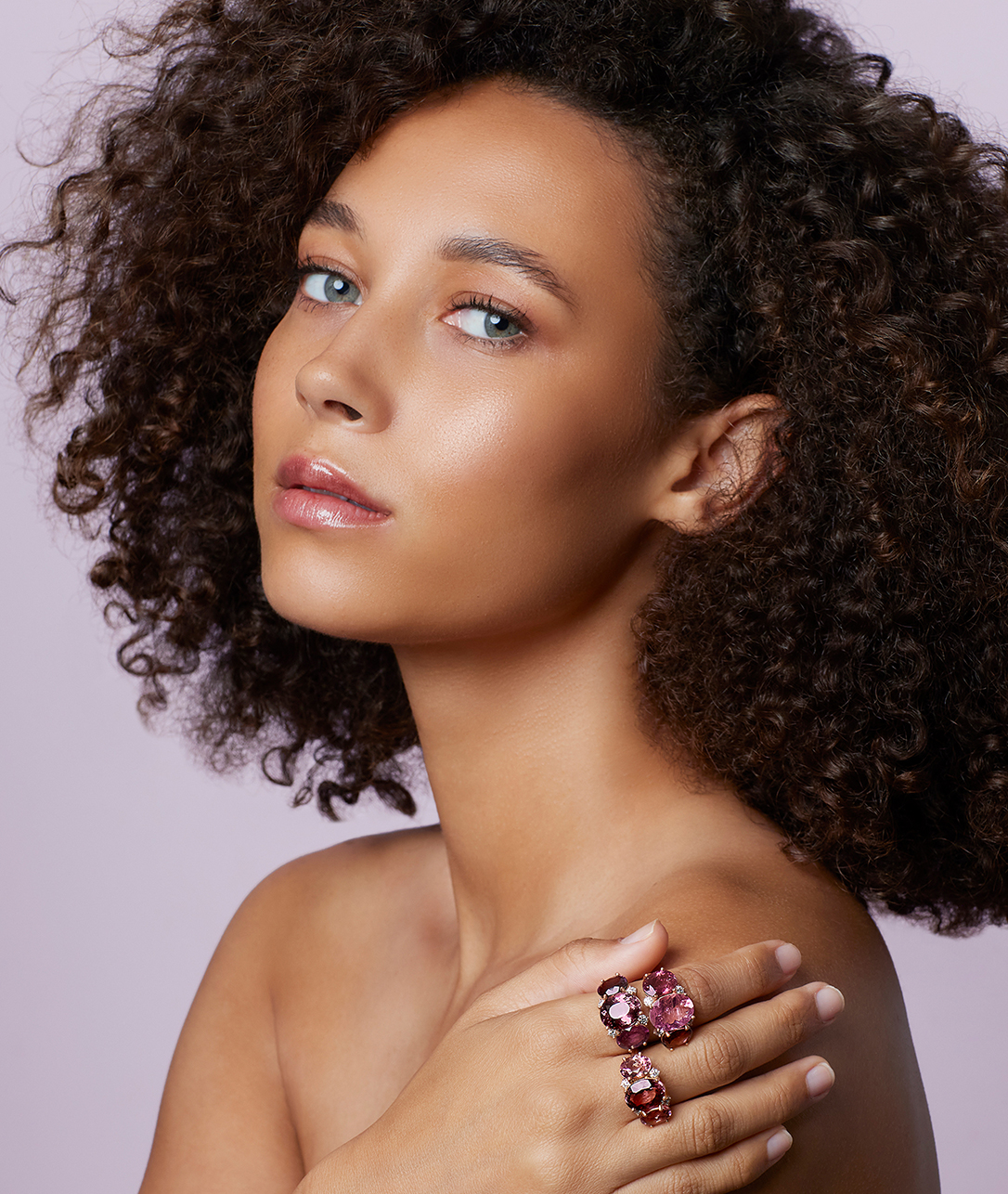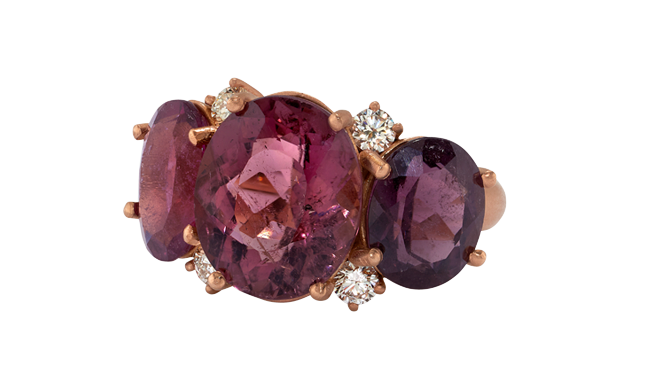 "More and more often,
I find myself creating new Gemmy Gem pieces.
Designing jewelry to me
has always felt like painting with gemstones
and this collection
allows me to do just that!"
xx Irene