How We Stack Our Bracelets:
A Guide
November 2020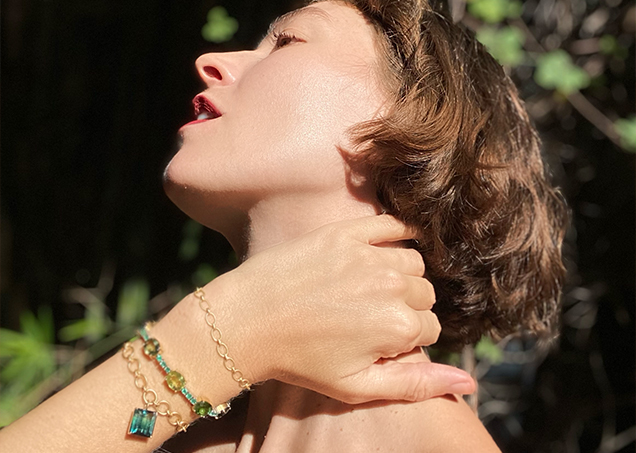 Bangles and links. Cuffs and charms. When it comes to bracelets, the more the merrier. Here's how we like to style our stacks and you can too.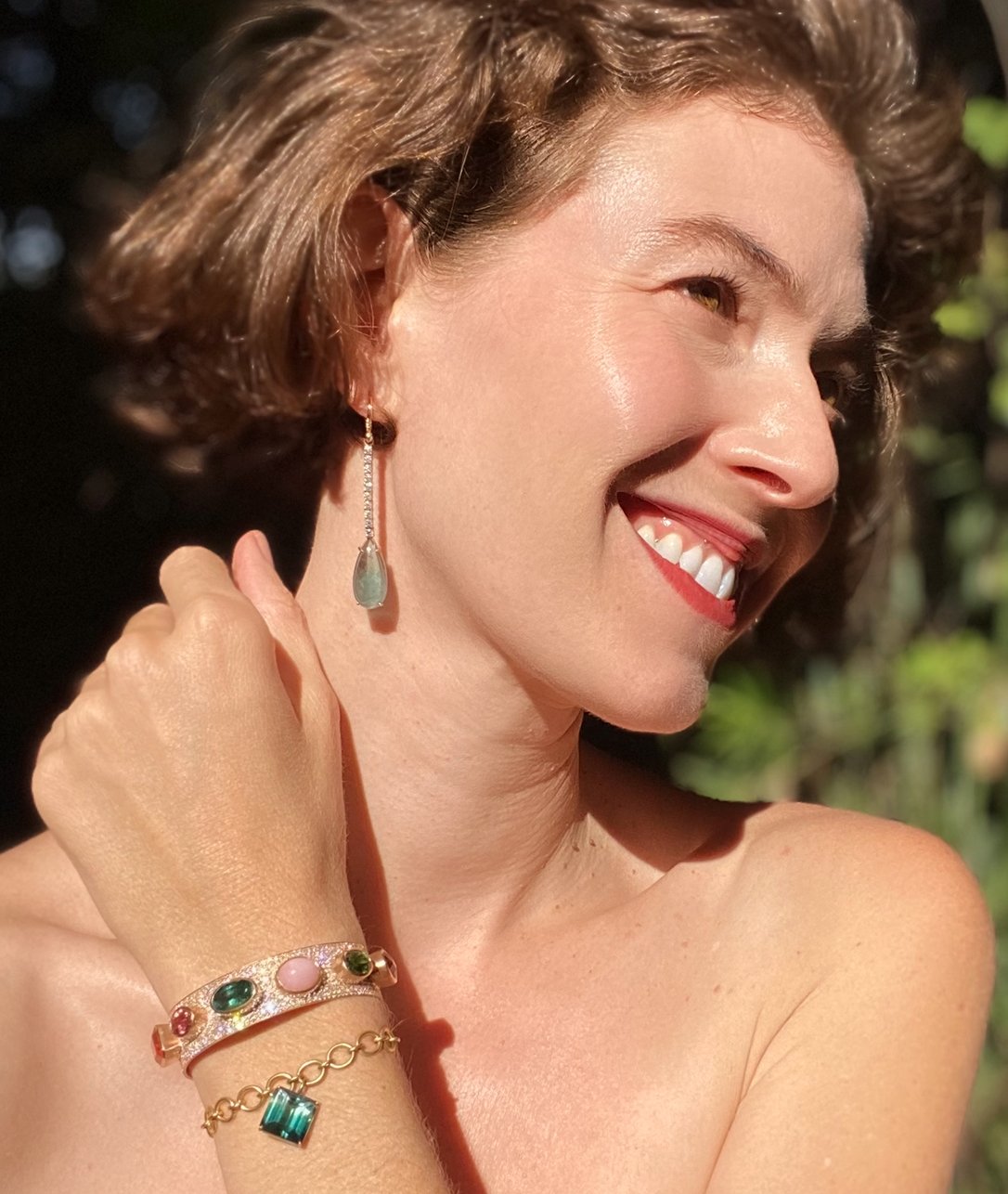 Create an ombré effect on your wrist by layering stones in the same color family, but that vary in tone and shade.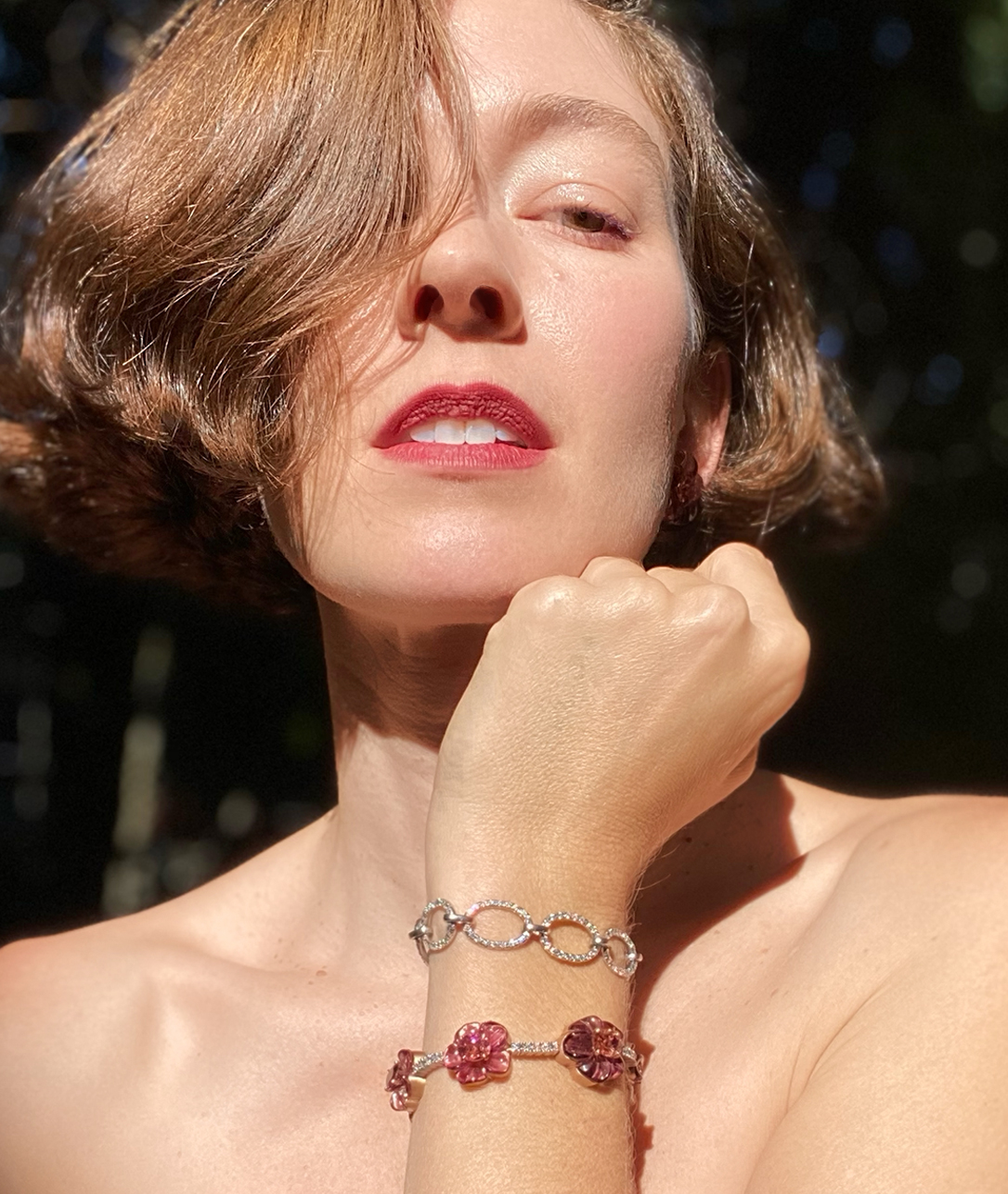 Gems and Chains
Add texture and dimension by pairing bracelets and bangles with stone accents and classic chain link styles.
"When I'm feeling festive,
I wear my mood on my wrist.
I love starting with
a classic Oval Link Chain
as a backdrop
and going from there."
xx Irene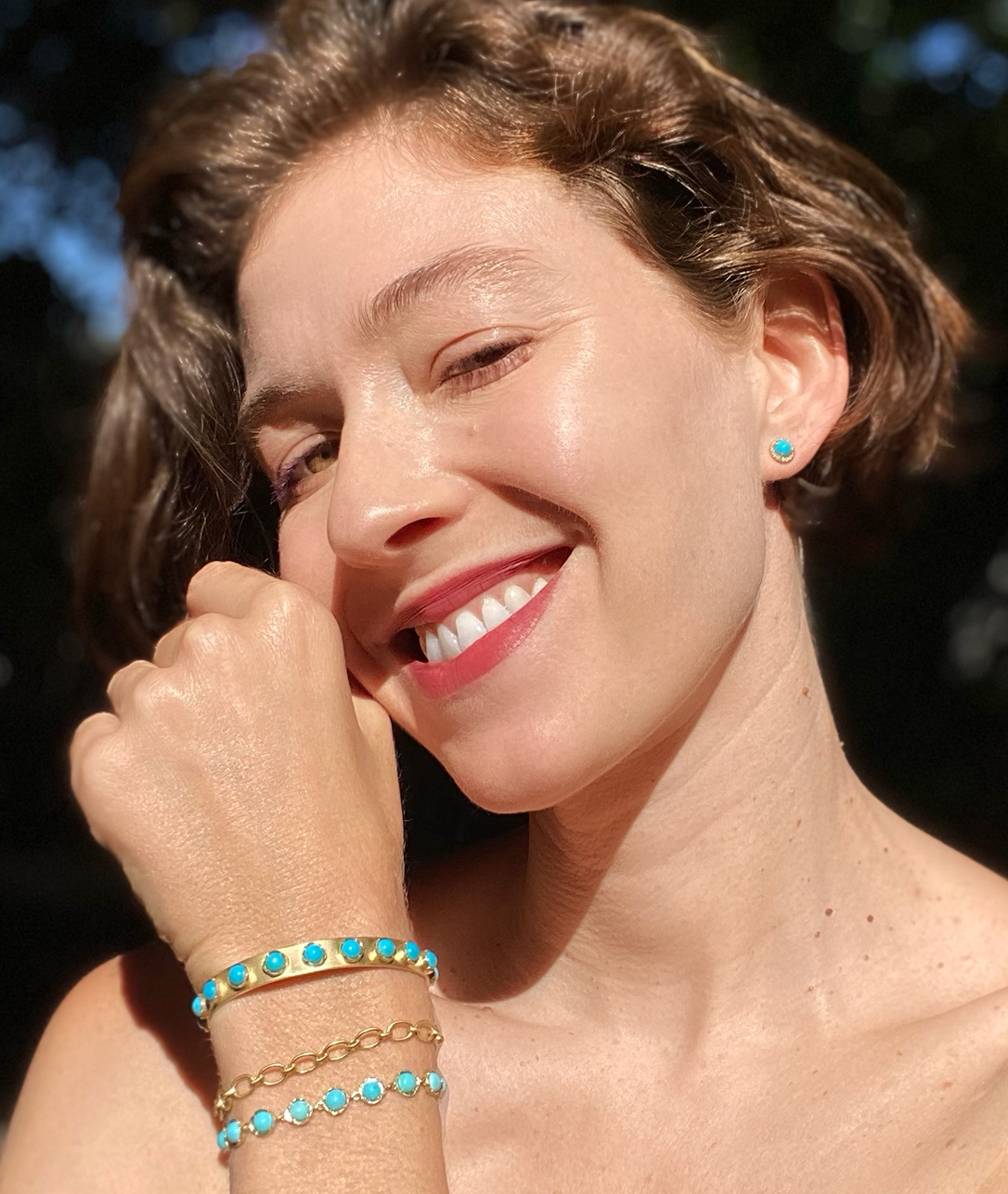 Scale and Settings
Stick with a single kind of gem, but mix pieces that feature it in different sizes and settings for a study in stones.