Introducing the
Golden Blossom Collection
September 2021
Say hello to our latest collection of fantastical flowers: the Golden Blossom Collection.
The collection began as sketches in Irene's studio and bloomed from there. Over the following months, her designs were brought to life.
Each petal, bud, and stem was sculpted from 18k gold and brilliant gemstones, finally becoming the newest collection of remarkable creations that shine and delight from every angle.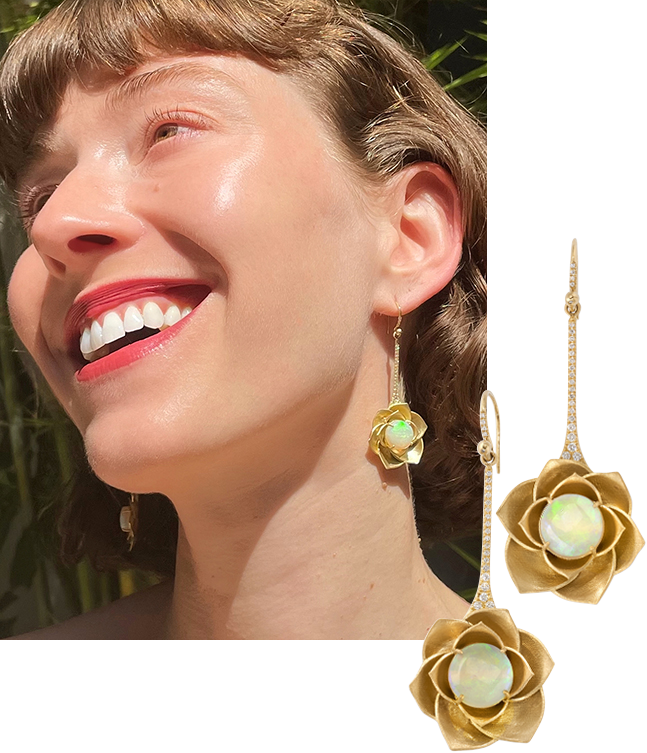 "I'm so very excited to share
our new Golden Blossoms with you.
There's just something I love about the way
that the light plays off the gold's shapes and layers.
They are the perfect pieces to reach for
when you want to be bold."
xx Irene