May 2021
Summer in Full Color
If summer was a gemstone, it would be a bicolor tourmaline. The most surprising and delightful mix of two or three or even four shades, each stone is an ombré that only Mother Nature could imagine. And the most fun part? No two of these beauties are exactly alike. Which one will be your favorite?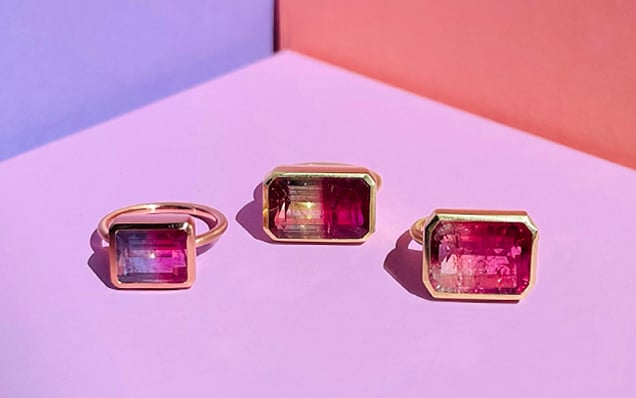 The stone of endless possibilities from crisp rosé to deep hibiscus and fresh lime to grassy lawn.
"Bicolor and watermelon tourmalines
are like something out of a dream.
You'll find the pinkest shade of pink
and the greenest shade of green
all in one stone.
The color combinations and the possibilities are endless.
xx Irene