March 2021
The Green Light
These gems get the go ahead.
A signifier of vibrant life and spirited renewal, the color green is positively energizing unlike any other. Capture the magic and optimism with vivid emeralds, charming chrysoprase, and the many endlessly enchanting shades of green tourmaline.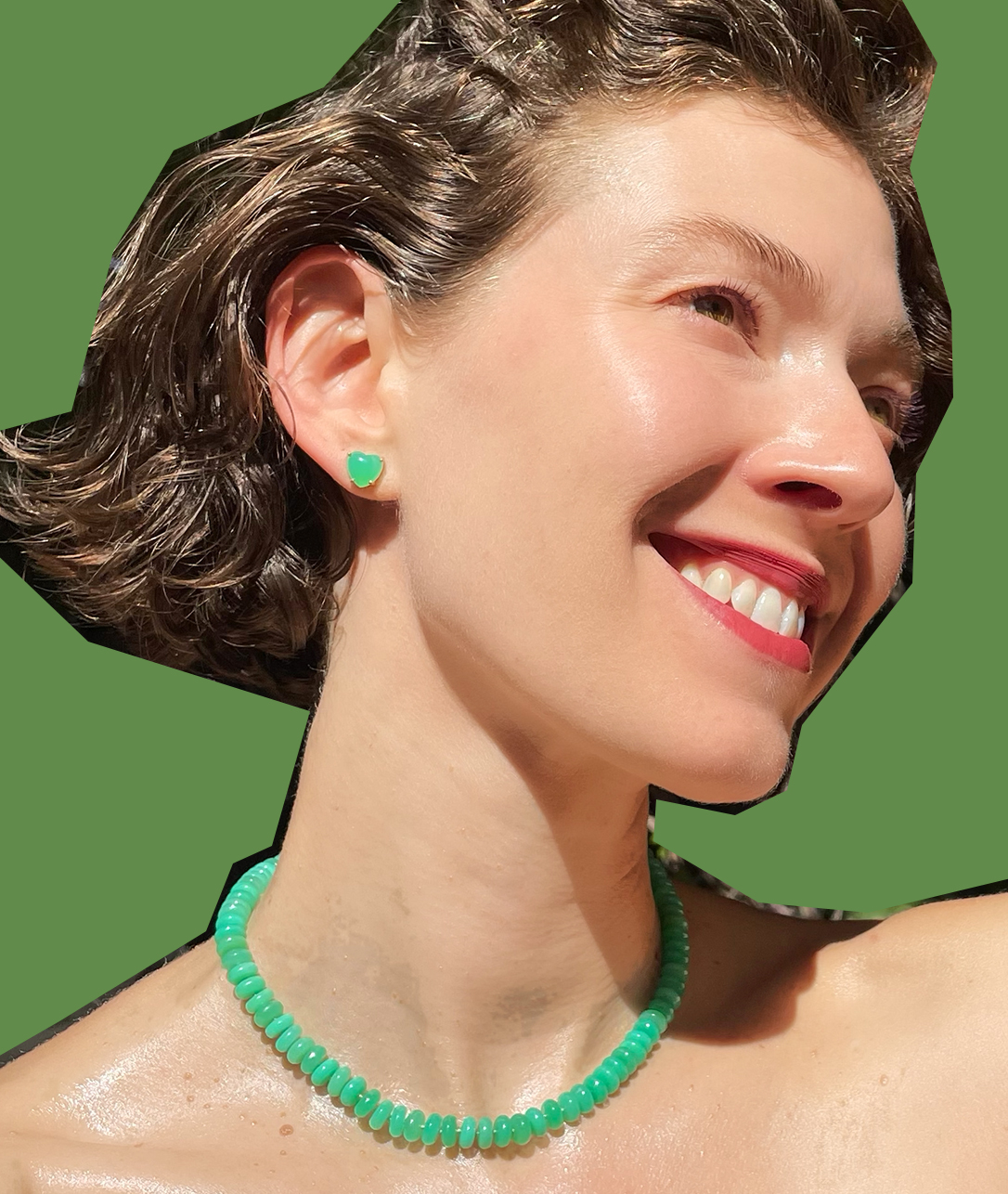 Chrysoprase in the just-right shade of bright apple green strikes the perfect balance between playful refinement and serious fun.
"When it comes to green gemstones,
you think that you've seen them all.
But when you really start to look,
and see the vast differences in light and density,
you start to see them in a whole new way."
xx, Irene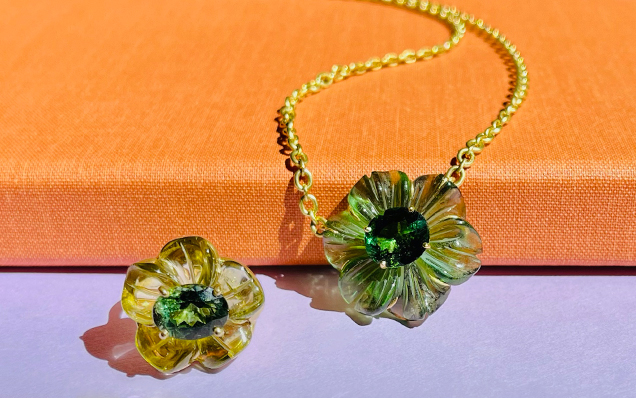 From the palest wash of seafoam to the richest deep olive hues, green tourmaline is a world all its own. Mixing and matching tones is our favorite way to bring it to life.