January 2020
How to Style Your Singles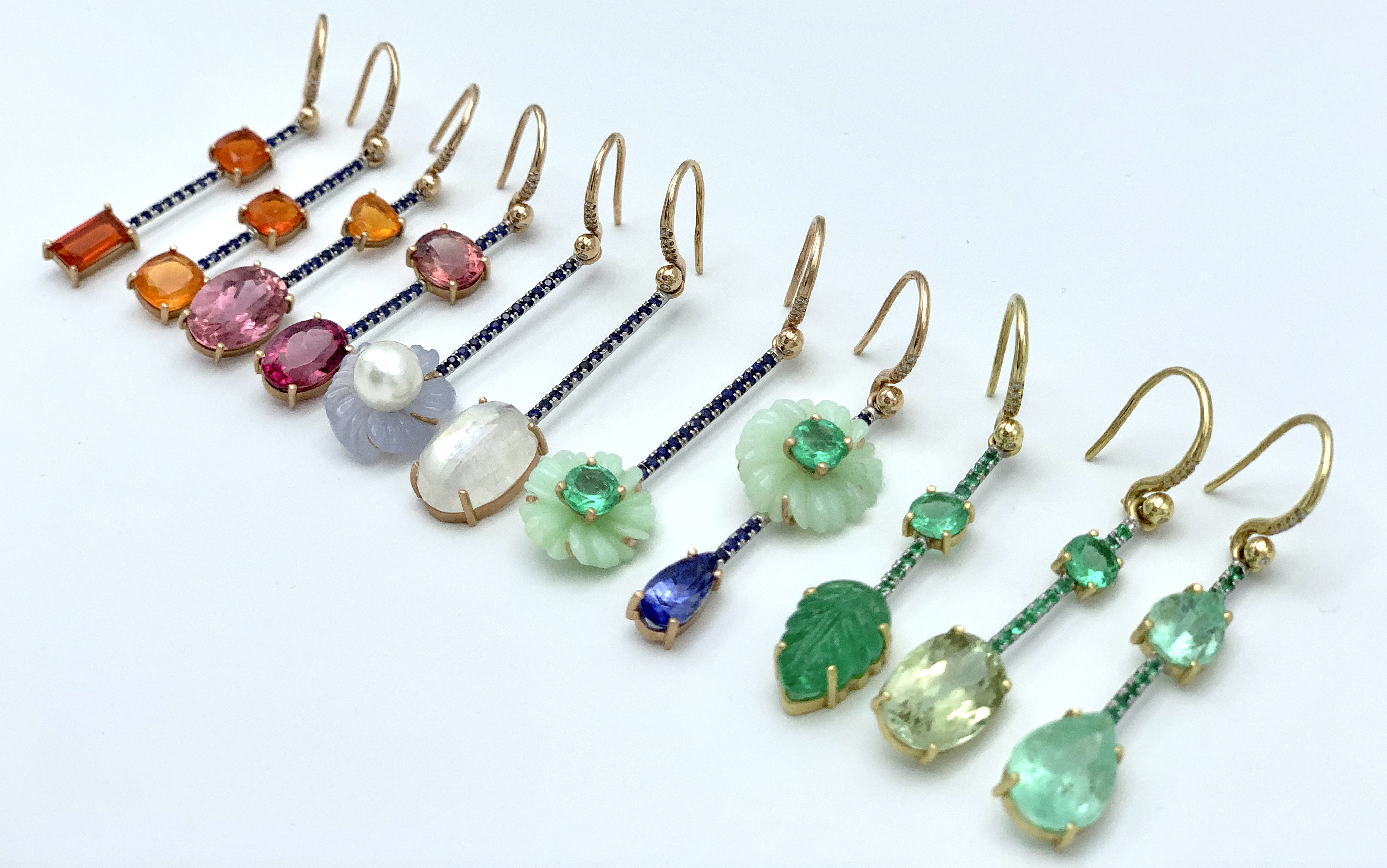 Who says one is the loneliest number? Our Singles are having plenty of fun. Each 18k gold drop earring is set with a captivating combination of gemstones in unexpected colors and cuts. Find your favorite and then find its match by mixing shapes, hues, and lengths, or style it with pearls, studs, or charms. You simply can't go wrong.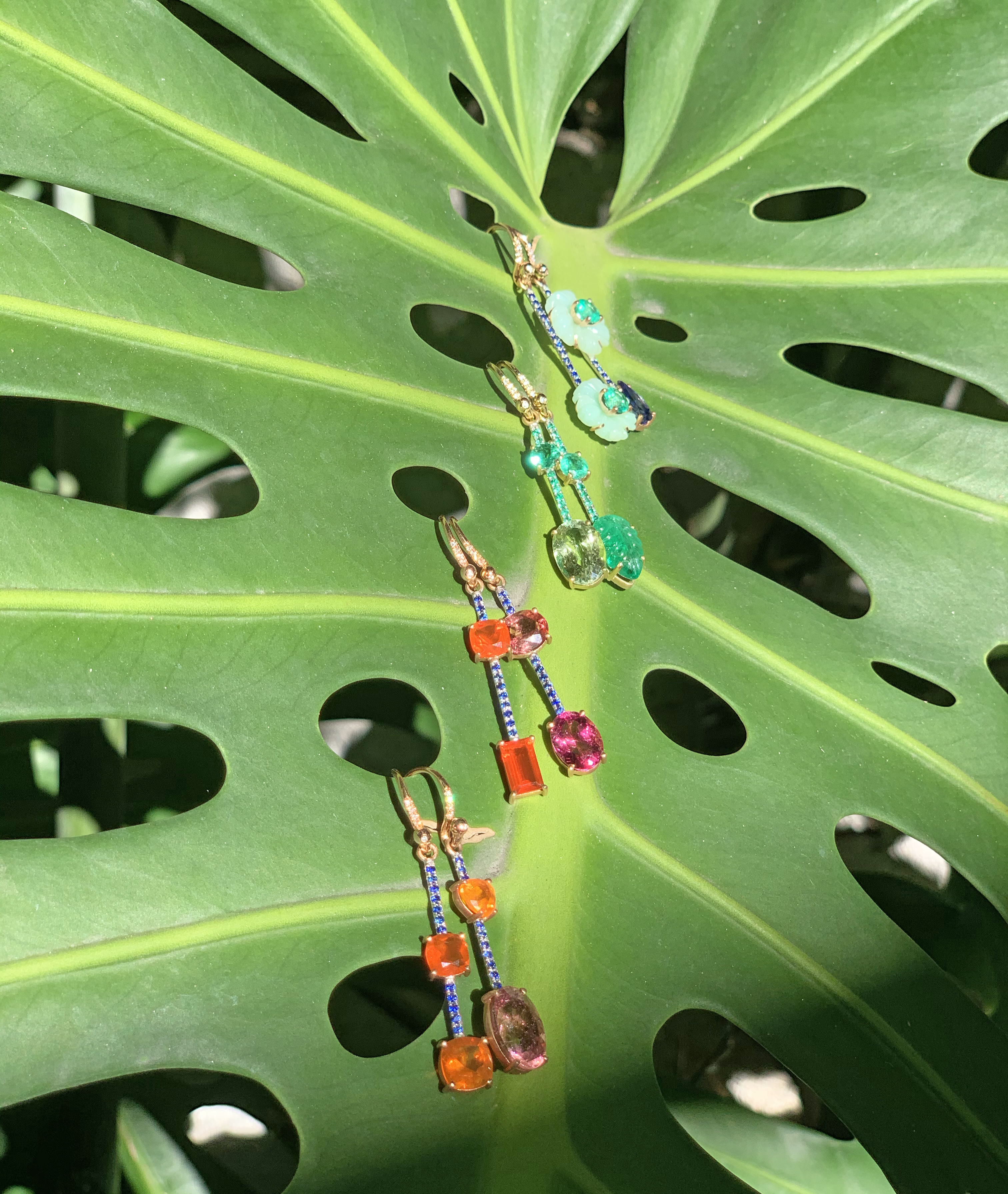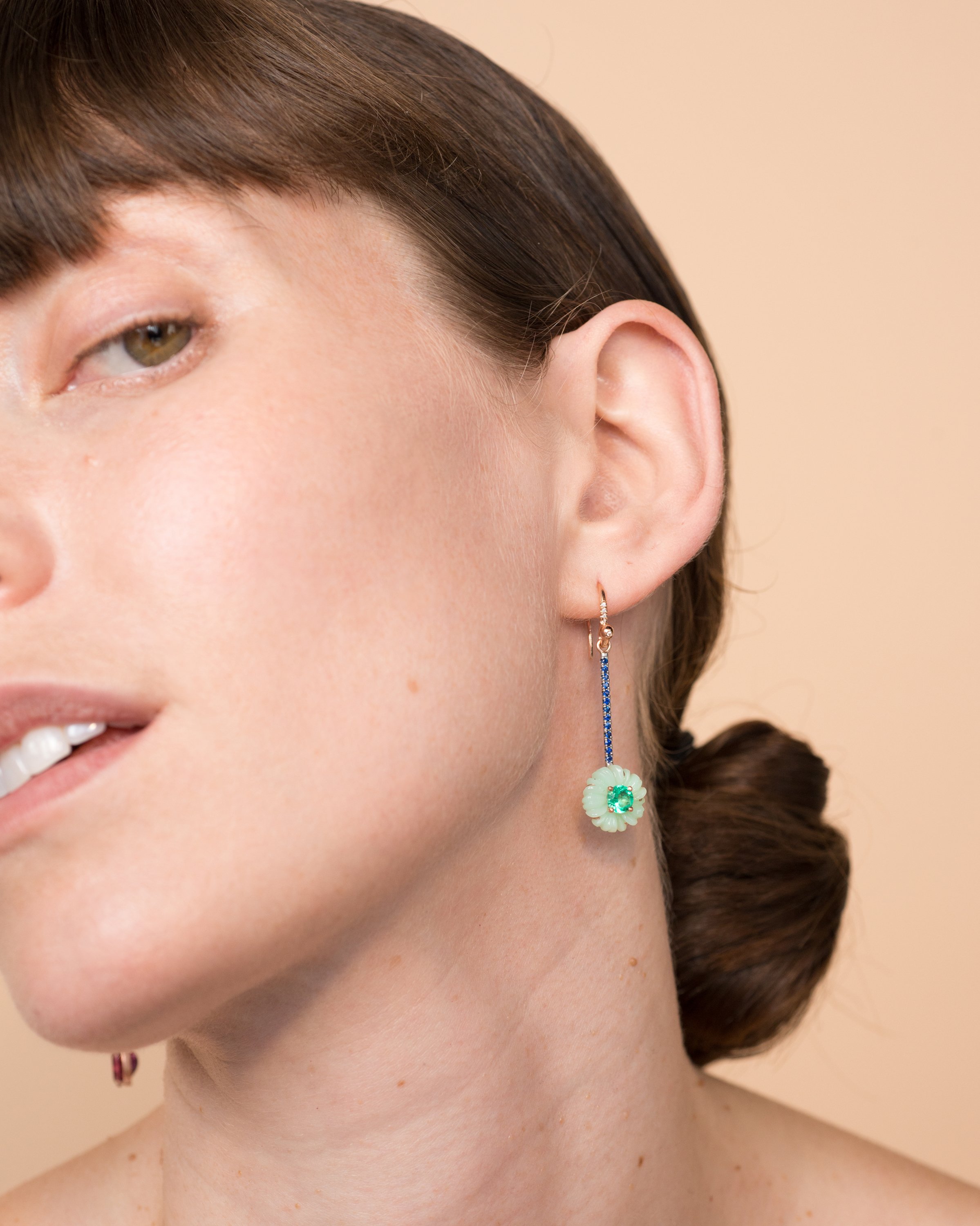 Our One of a Kind Pavé Single Drop Earrings feature vivid emeralds and dazzling sapphires accented with gems of all shapes and sizes. Each single makes its own statment so mix and match your favorites to create your truly unique, one of a kind set.
In unexpected cuts and color combiations, our double stacked One of a Kind Pavé Single Earrings sing with lighthearted luxury and unfussy elegance. Wear just one on its own, stack multiple in the same ear, or pair with a stud, a hoop, or another Single; they are all the the same size and perfect to mix and match!