Spring Forward with
New Gemmy Gems
April 2023
Welcome to pastel season, where gemstones in the most dreamy soft shades of pink, yellow, and green come together to capture the wonder and freshness of the moment.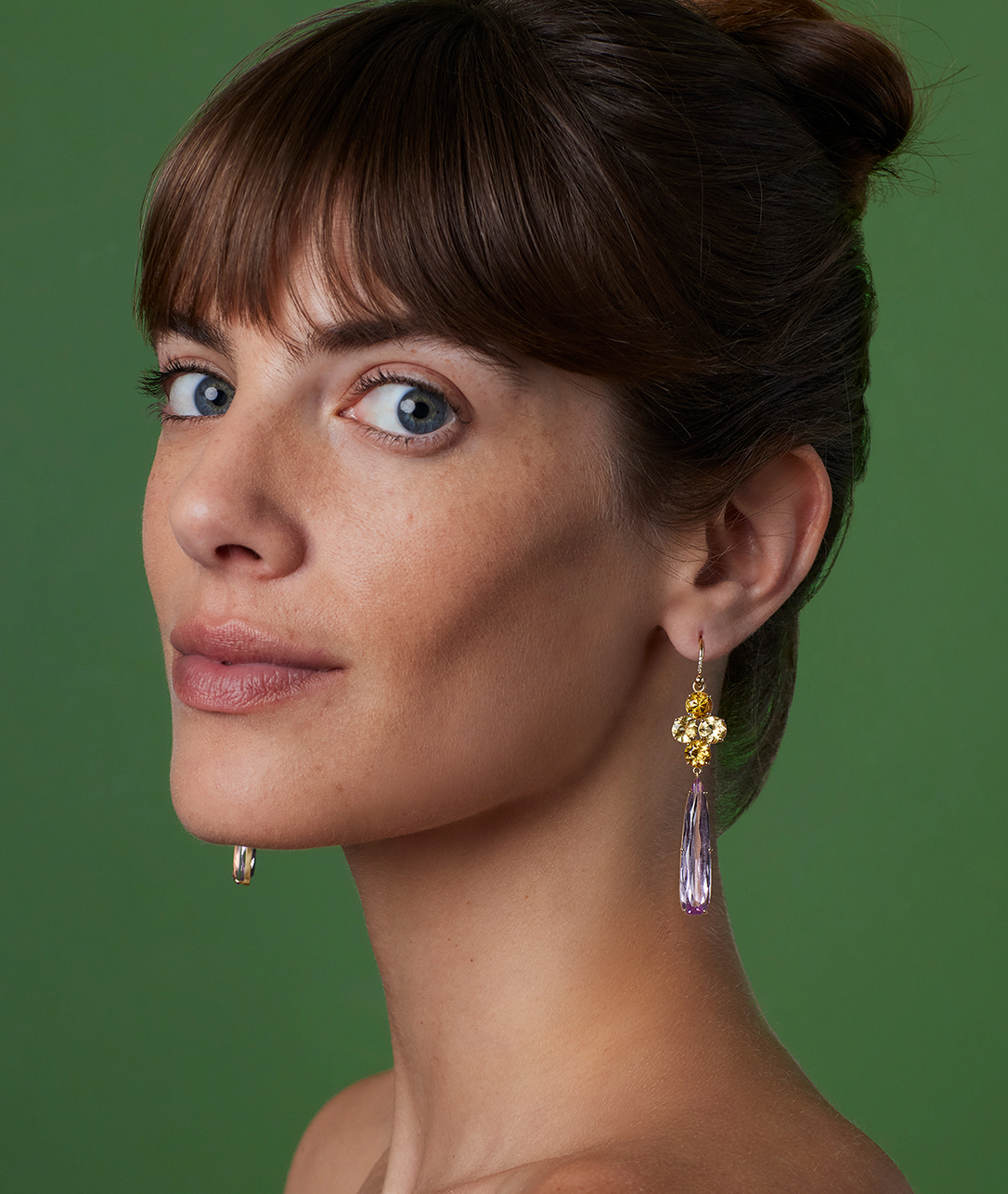 Our new Domino Drop Earrings feature quartets of dynamic yellow beryl and exquisite pear shaped kunzites.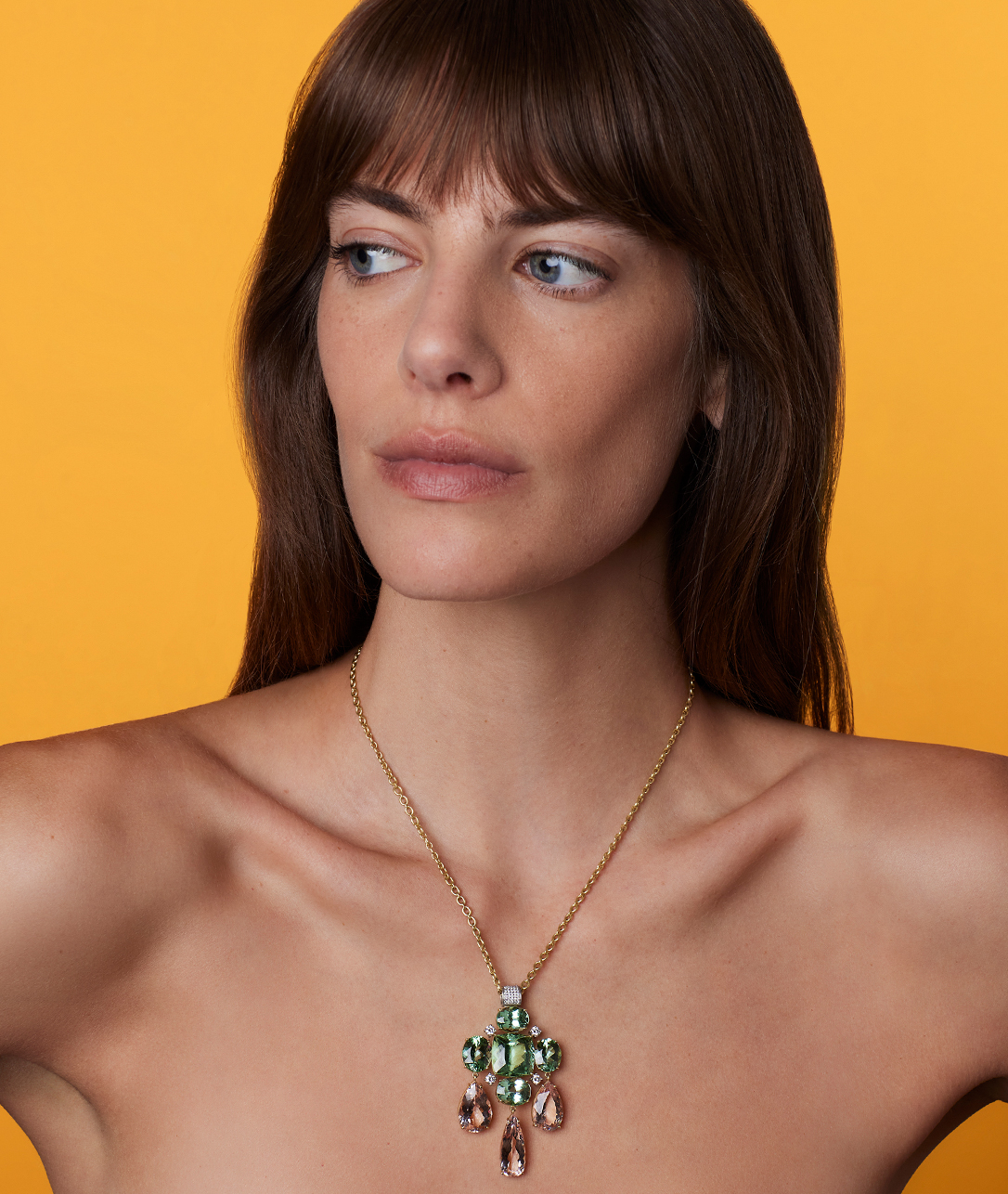 The prettiest puzzle of pale green tourmaline, pink morganite, and full-cut diamonds fits perfectly together as a Mosaic Chandelier Pendant Necklace with a diamond pavé bale.
Juxtaposing the softness
of the shades
with eye-catching shapes
and compositions
makes for
unforgettable beauty.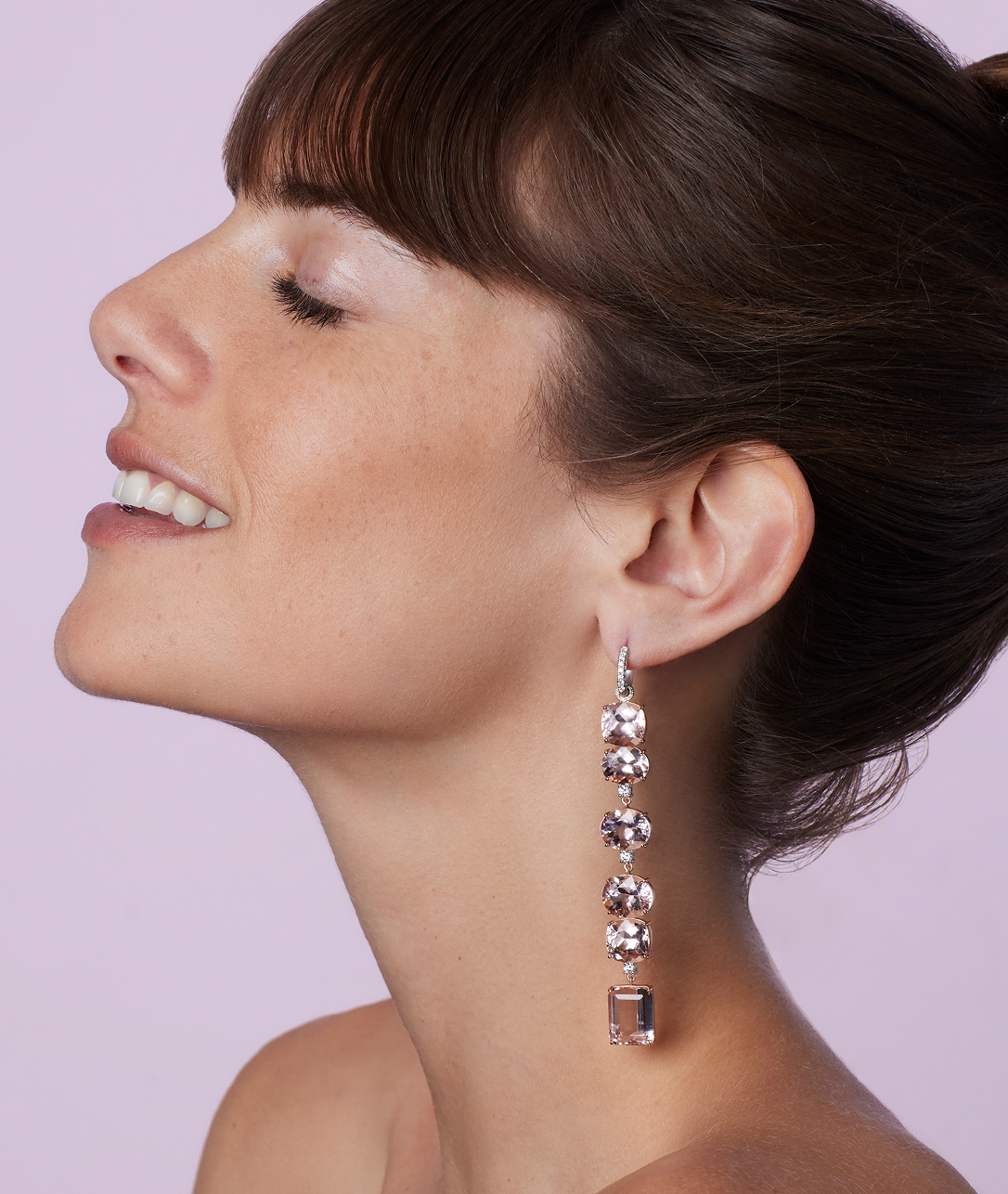 Glassy, gorgeous pink champagne colored morganite stones dazzle as Diamond Code Jeweled Huggies.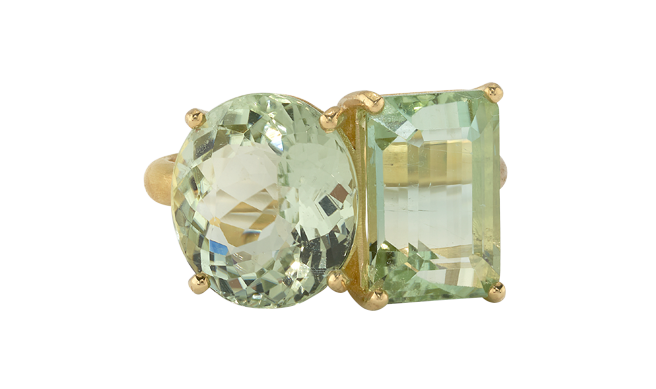 The combination of matching shades in different shapes make our Double Stone Rings subtly sophisticated stunners.
"My approach to designing jewelry often feels like I get to paint with gems so at this time of year, I love working with stones that capture that wonderful, watercolor-like effect."