October 2020
Crystal Blue Persuasion
A symbol of tranquility and transformation, crystalline blue fine aquamarine is as complex and captivating as the sea itself.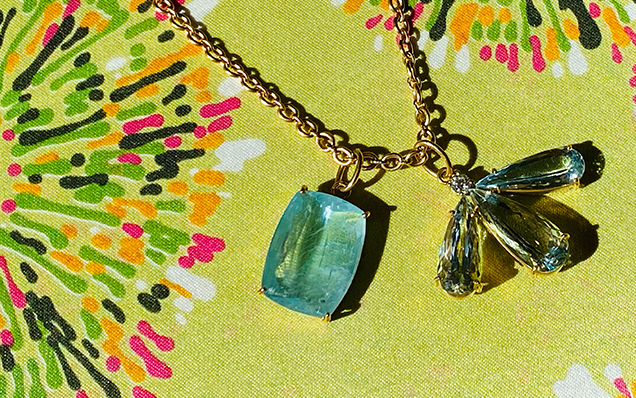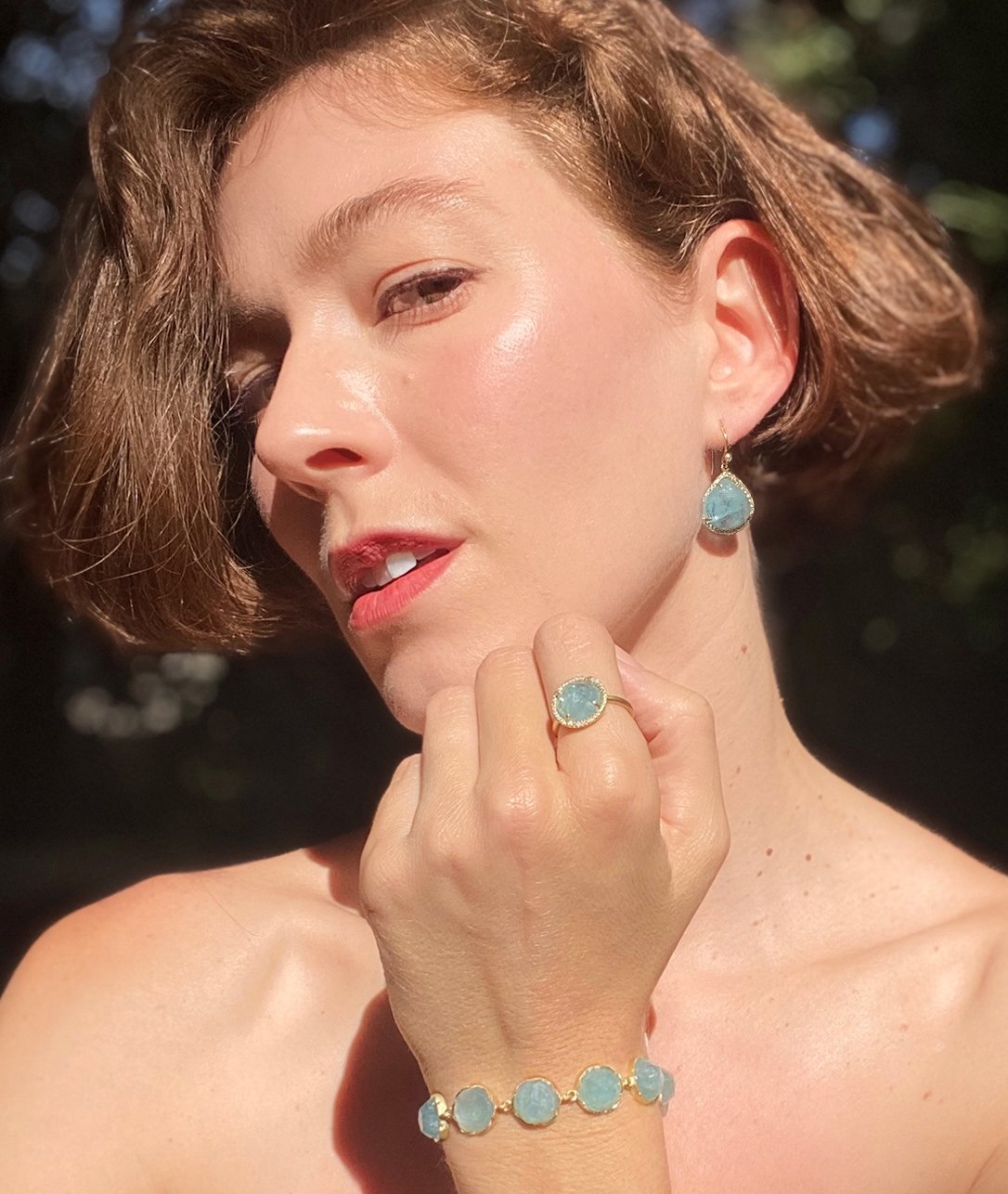 "I've always been
inspired
by the beauty and power of the ocean and nothing
captures
that more truly than ultra
fine aquamarine."
xx Irene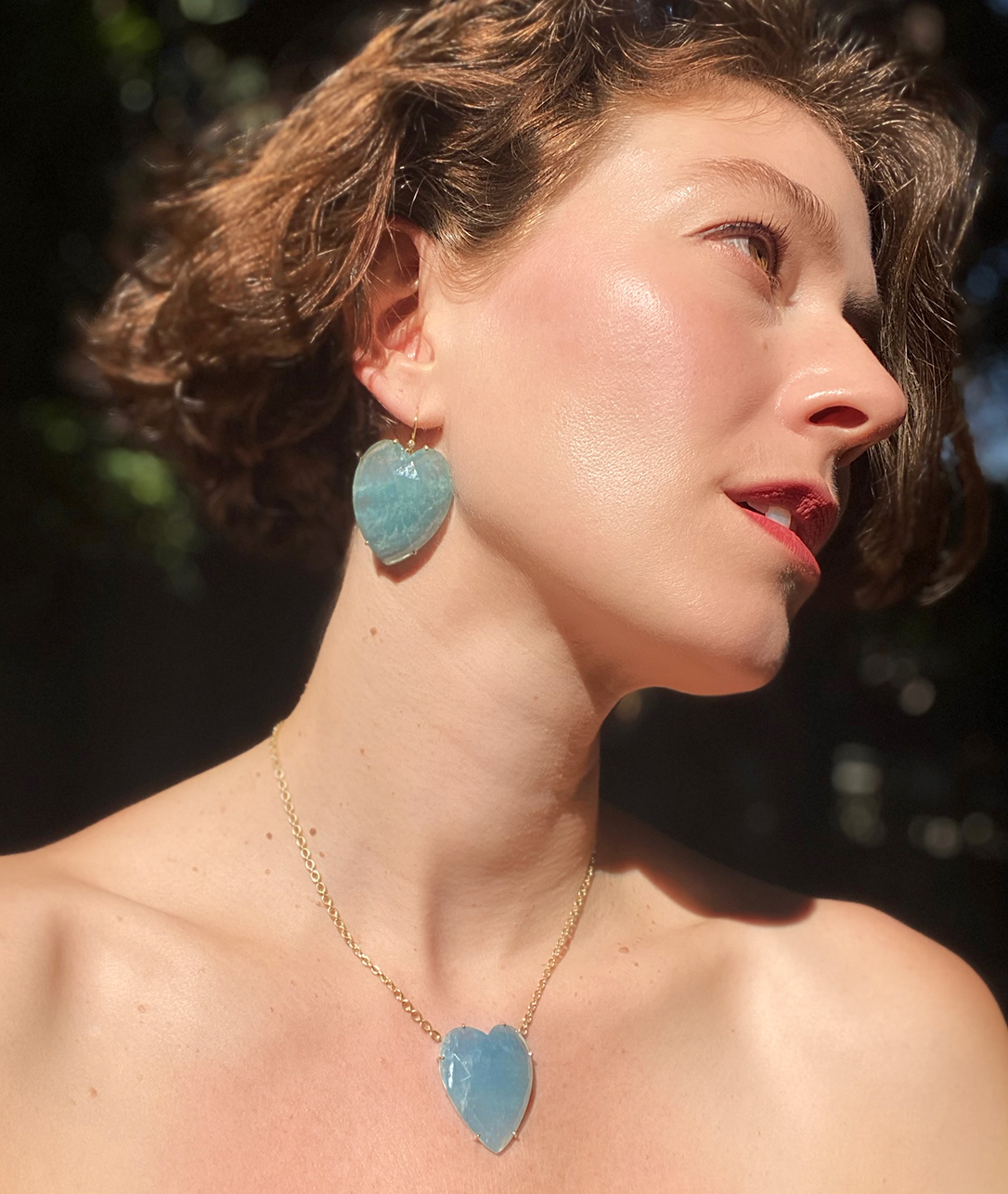 From the Love Collection, a pair of extra large ocean blue, rose cut aquamarine hearts set in 18k yellow gold with a satin finish are especially serene paired with the coordinating Love Necklace.
Called mermaid treasure by the ancient Greeks and Romans, fine aquamarine takes its name from its oceanic blue hues. Like the soothing sea, it's thought to bring about calm and peace.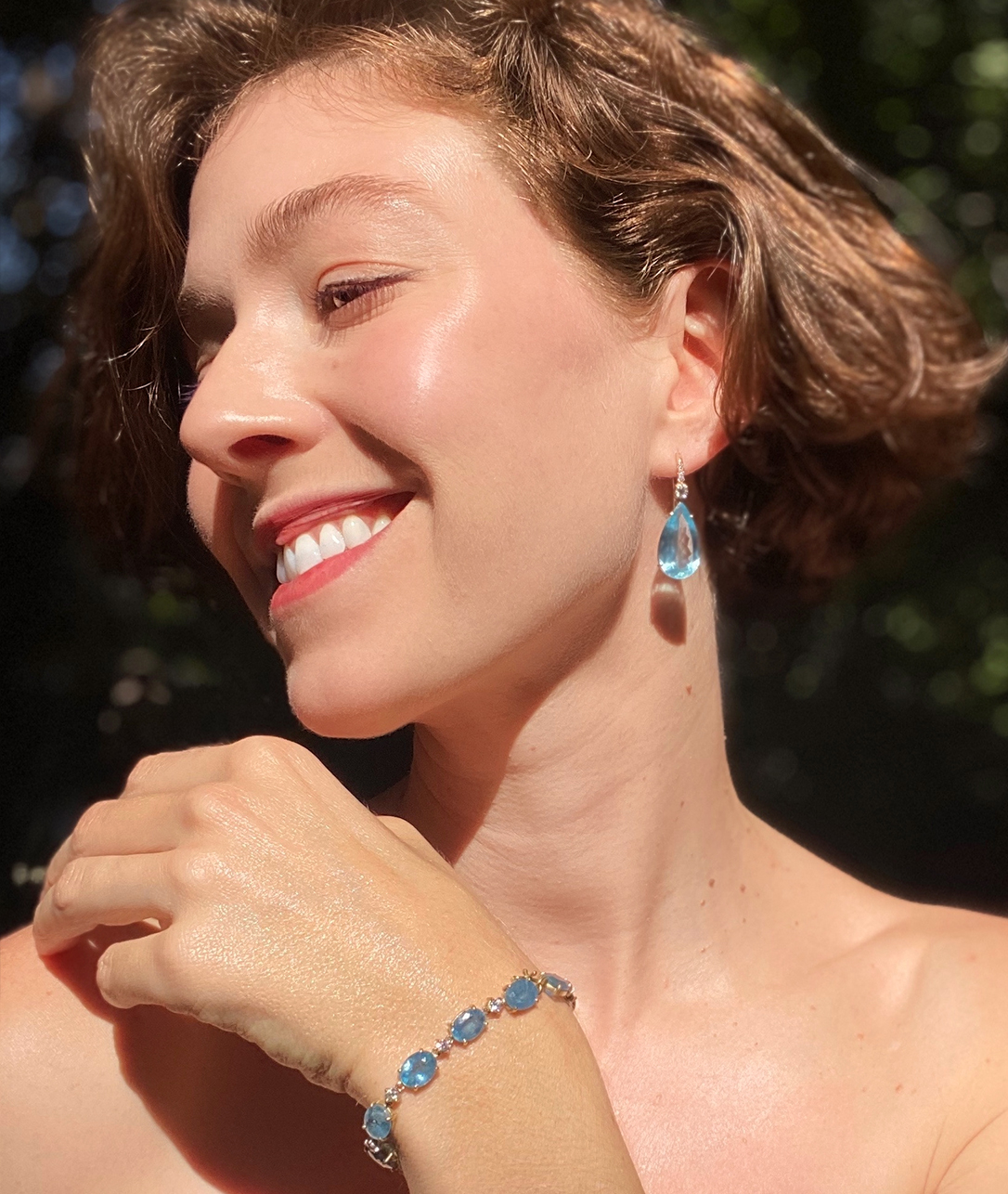 From the Gemmy Gem Collection, a one of a kind 18k yellow and white gold bracelet set with full cut diamonds and a gorgeous assortment of fine aquamarine is ultra elegant paired with earrings in the same stone.