Stone Spotlight:
Pink Tourmaline
August 2020
From the softest pale pinks to the deepest rich rose and vivid magenta, pink tourmaline has been fabled as a stone of self-love and compassion, and many have sworn by its calming tranquility for ages.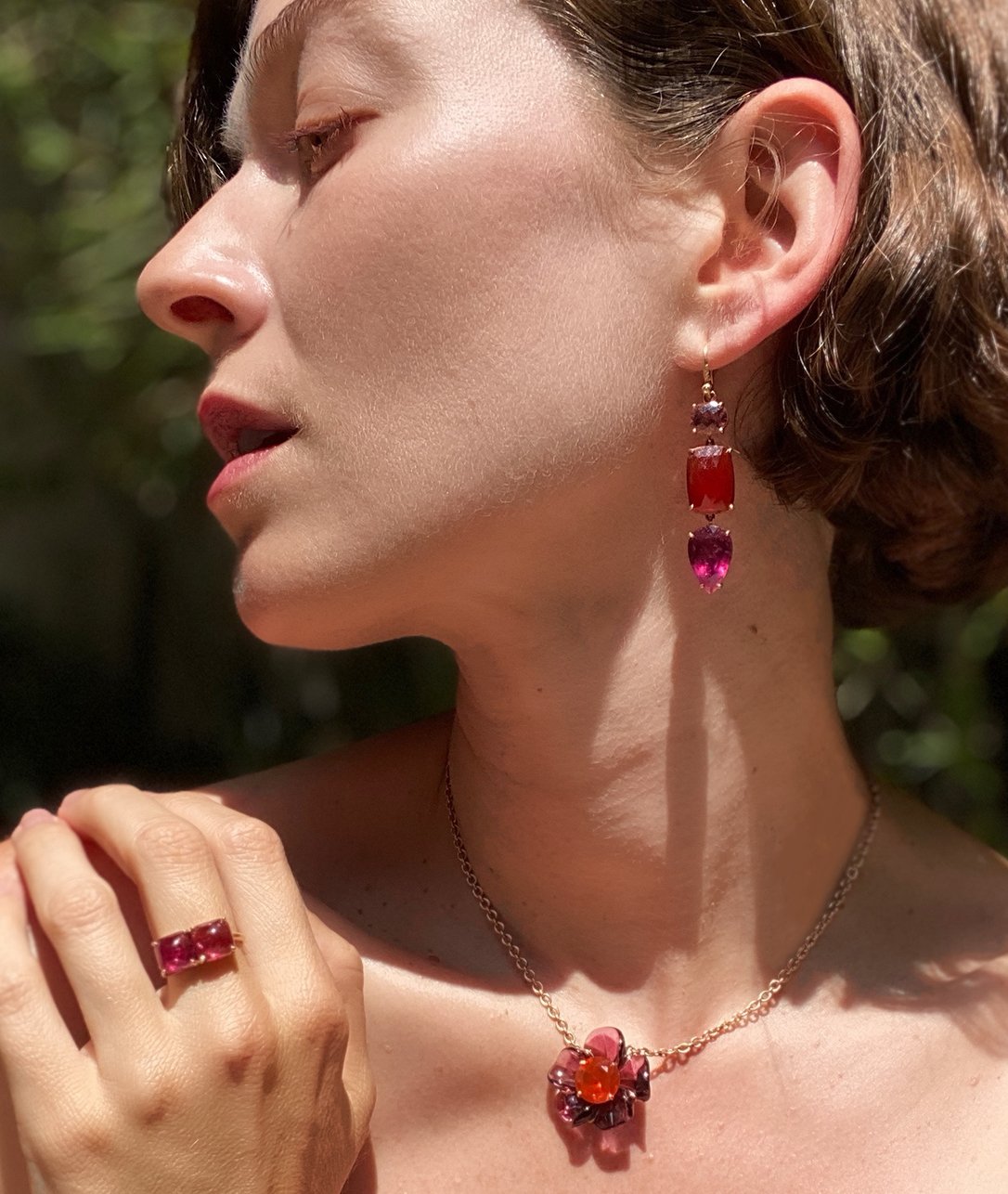 Pink tourmaline is extra special when paired with bold fire opal.
"Pink tourmaline has a
rainbow all its own,
I can't help but feel happy
just by looking at it."
xx, Irene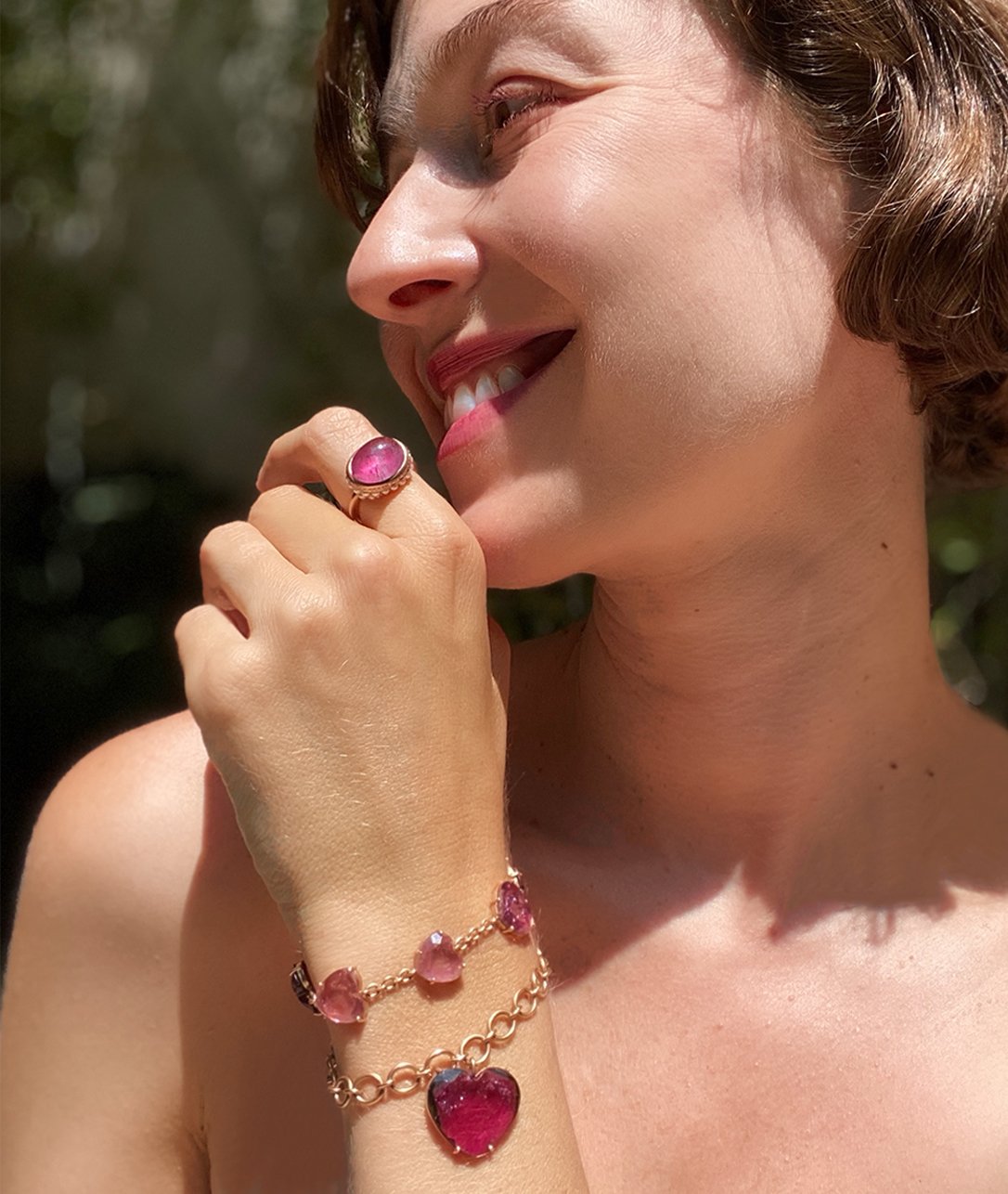 The sweetest pink tourmaline hearts we ever did see are even better worn together.