Summer 2021
Jewelry Trends
June 2021
Wondering what goes best with clear blue skies and warm sunny days? Look no further. Here you'll find all the colorful charms, links, beads, and one-of-a-kind flowers of your summertime dreams.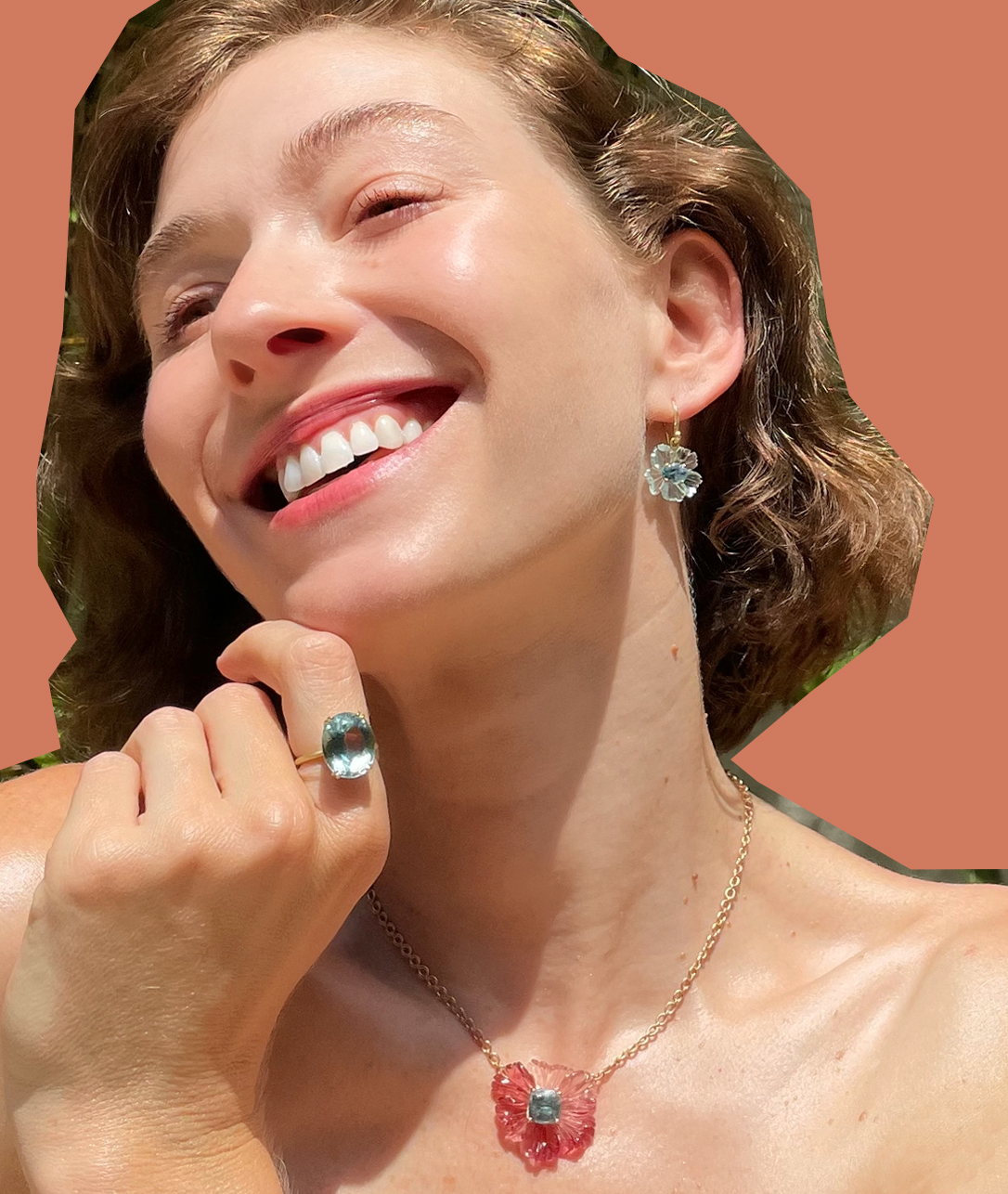 Now that the world seems to be blossoming once again, you should too. Pick a Tropical Flower Necklace to bring full bloom energy to any day or night.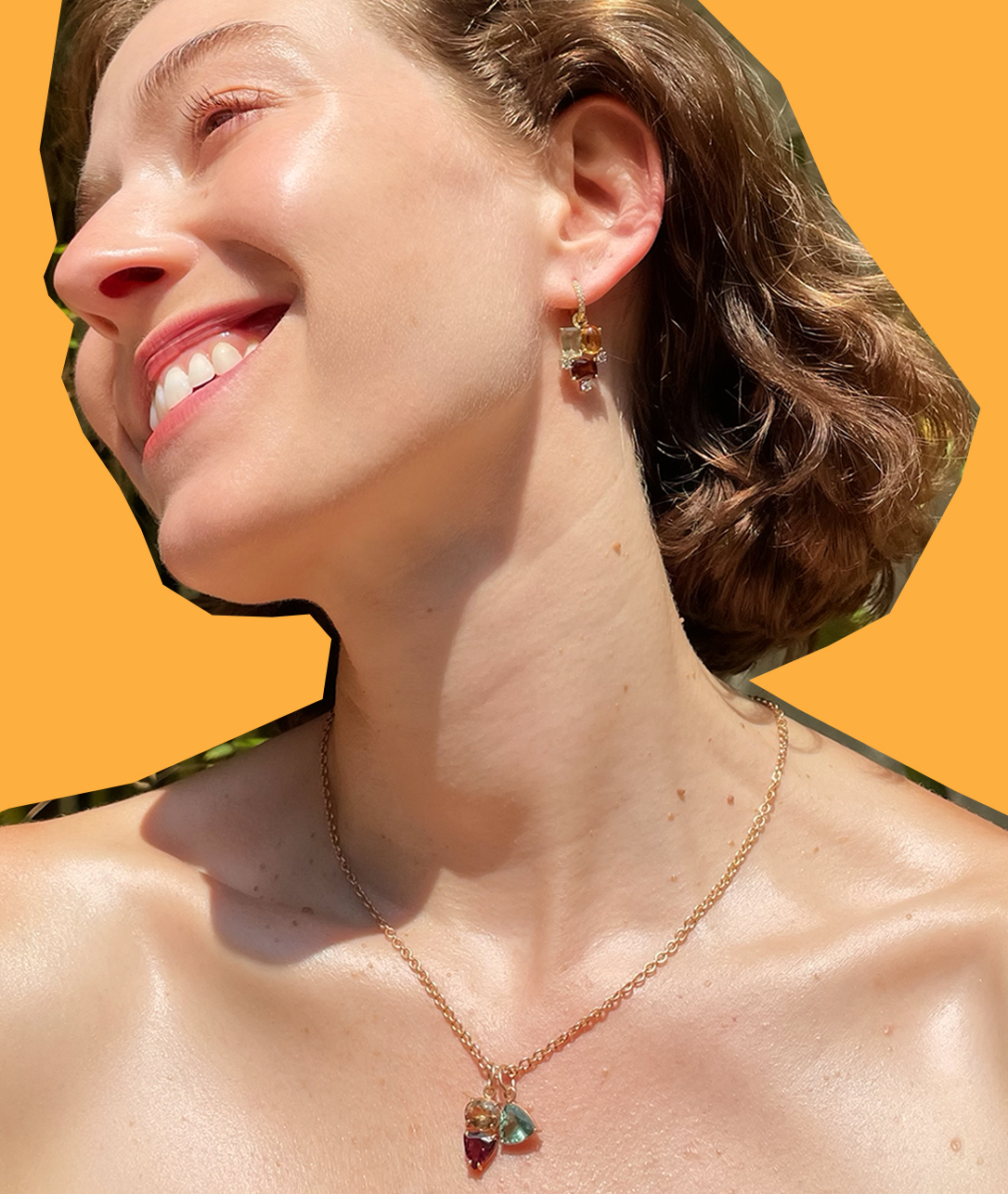 We like to think of charms as the jewelry equivalent of an exclamation point: they make everything just a little more exciting. From Charm Hoops to Charm Necklaces, the emphasis is on beauty and fun.
"Summer might be my very favorite season.
It manages to feel free, easy, and so festive
all at the same time.
So wherever I go, whatever I do, I always wear
something that's bright and whimsical
to fit the mood."
xx Irene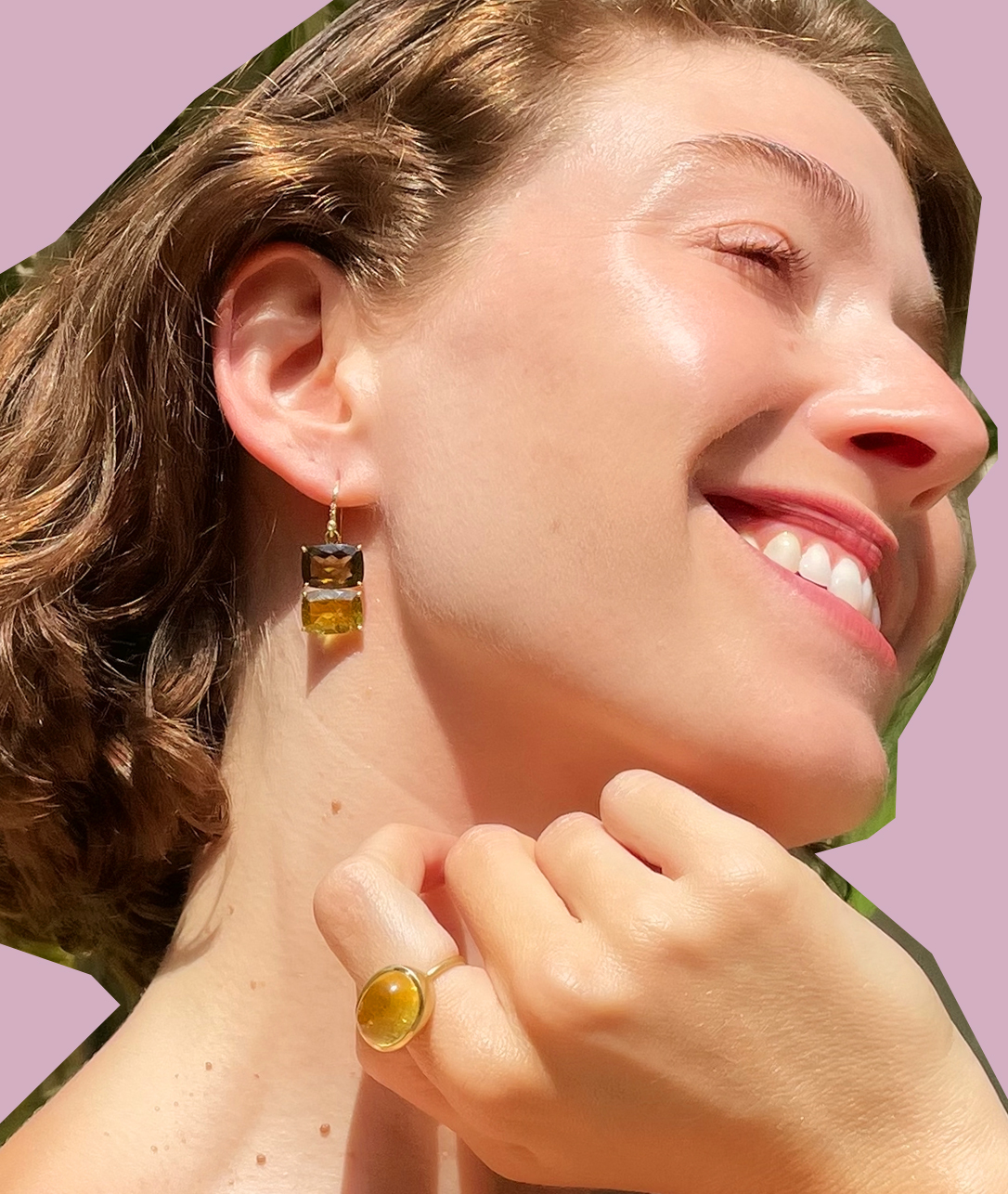 For an earring that asks, "can you hear me now?" go beyond the basics and opt for a unique silhouette and eye-catching colorway. Warm reception guaranteed.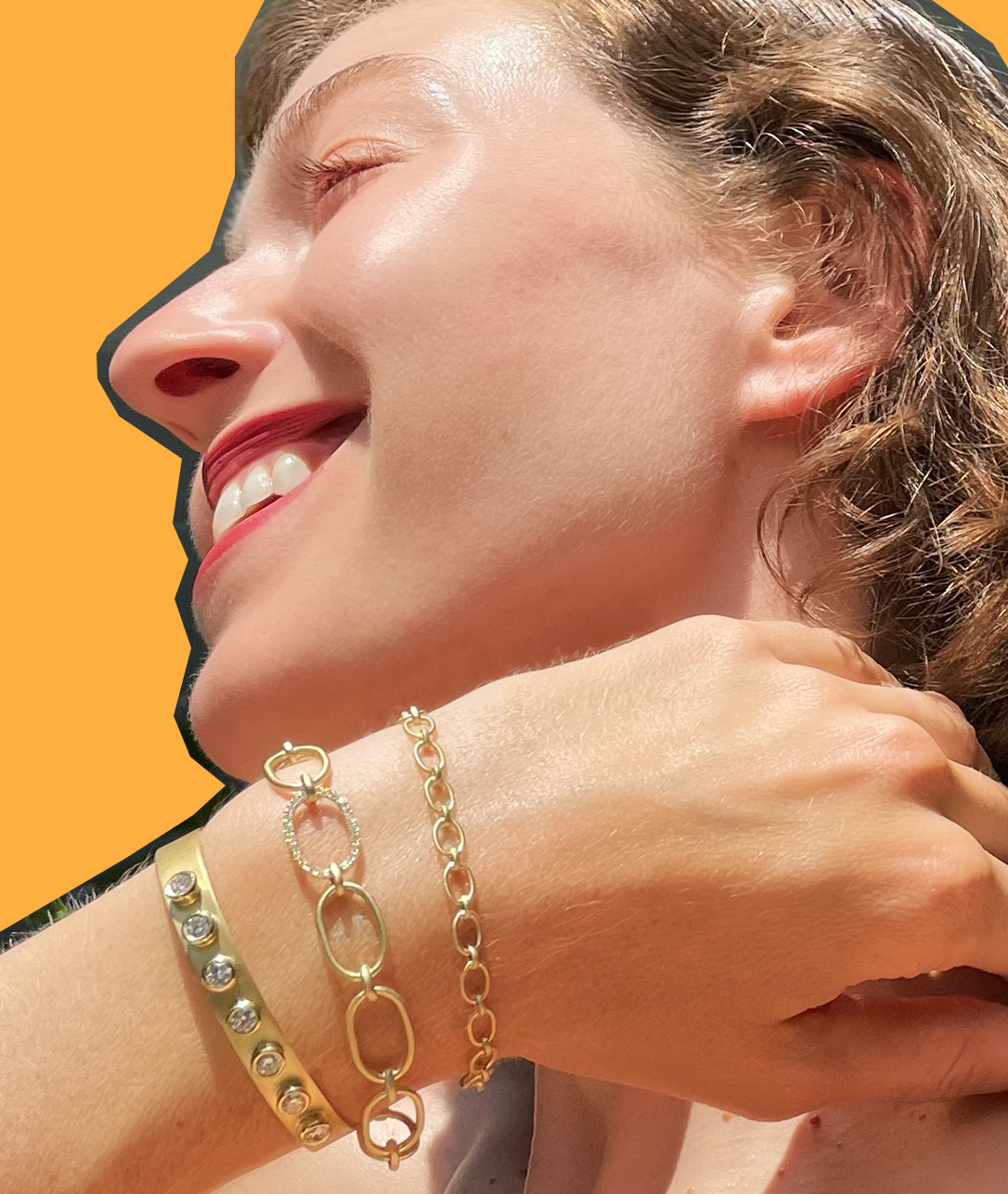 In the spirit of more is more, layer on your classic chains. Play with a mix of sizes and metals until you've found the combination that just feels right.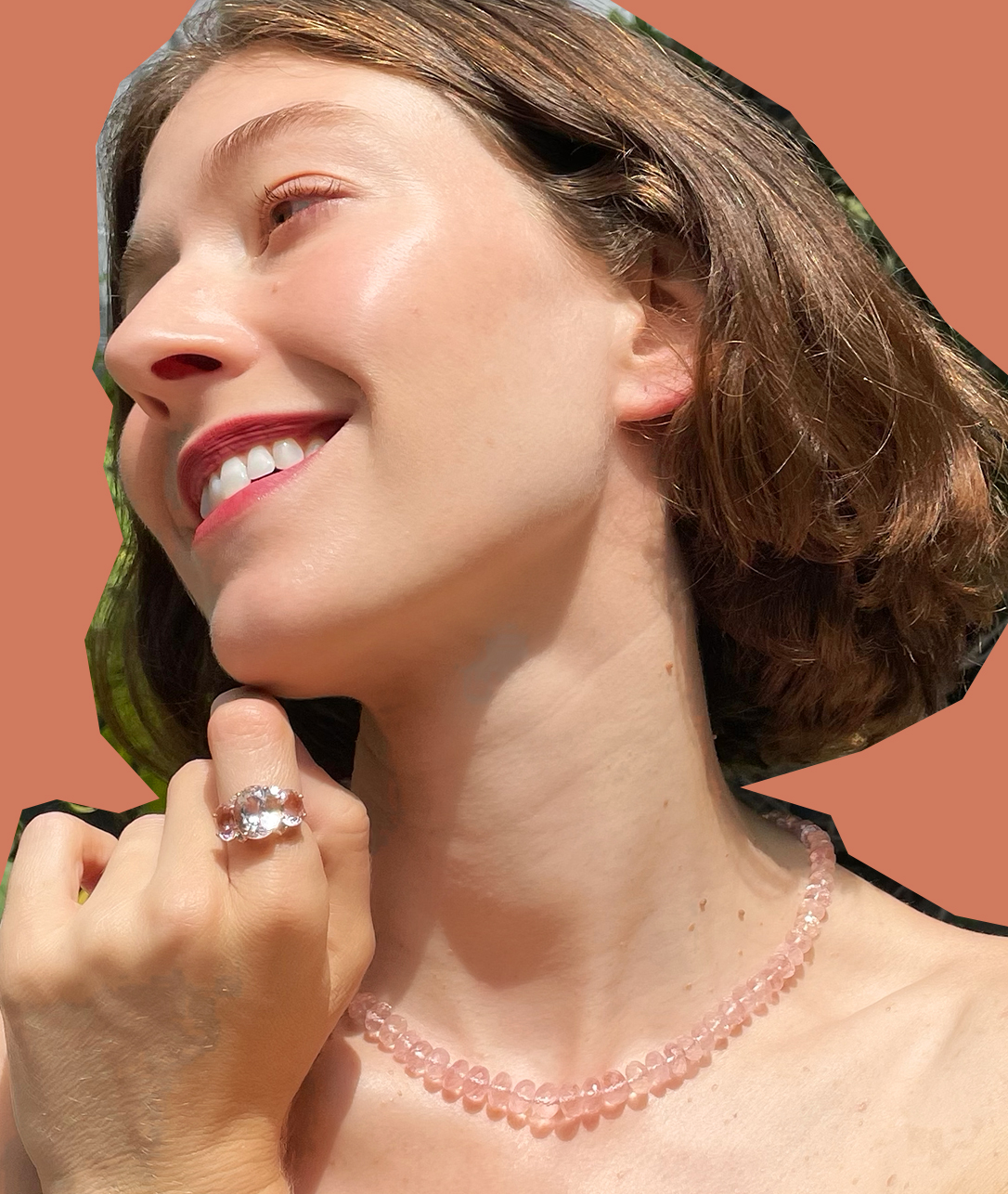 If ever there was a day-to-night, desk-to-dinner, farm-to-festival, camp-to-cocktails necklace, it would be a Beaded Candy Necklace.