The Magic Behind
Our One of a Kinds
August 2020
A Note from Irene: One of a Kind Love
"I love designing something new. Every time I sit down to design, I get excited to push the limits and make something I haven't before. I challenge myself to constantly build on my designs, to make them more interesting and beautiful.
It all starts with the stones for me. First, I fall in love with color. And then if the stone has life. I don't mind imperfections. They often add to the beauty.
That's when the fun begins. I love mixing unpredictable colors together, like pairing cotton candy pink opals with true blue Kingman turquoise. And at the same time, it's so much fun to play with colors of the same value for a more subtle sophistication. At first blush it might seem like all the stones are similar, but when you take a closer look, you'll find a rich rust-colored garnet paired with a bright orange fire opal.
I seek out and choose to work with unusual stones that are irreplaceable to give these beautiful treasures new life in the world. What fun is it to keep them hidden away in a box? They are meant to be worn and loved. I think there is something so personal about buying a piece of jewelry knowing that you are the only one who will ever have that piece."
xx, Irene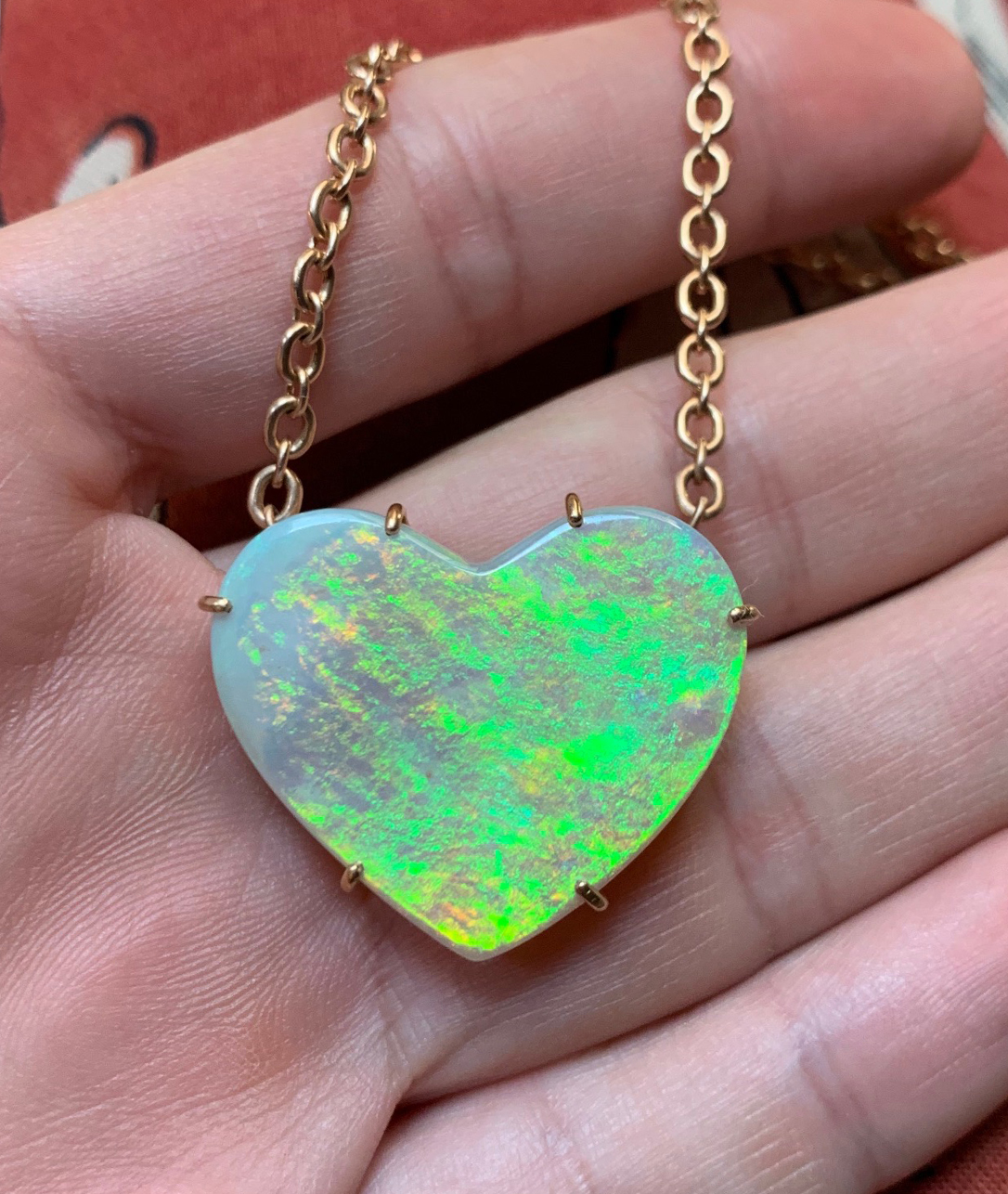 "I think there is
something so personal
about buying a piece of jewelry
knowing that you are
the only one who will ever
have that piece."
xx, Irene