March 2020
Irene shares the inspiration behind the Little Filly Collection
My deep love of horses has become very obvious. When I began riding again, equine-inspired styles started popping up in my line, and now there is a whole collection devoted to them.
"Not many people know this,
but the signature silhouette of
the Little Filly Collection
is based on a doodle of a horse mid-jump
that I used to do all the time as a kid."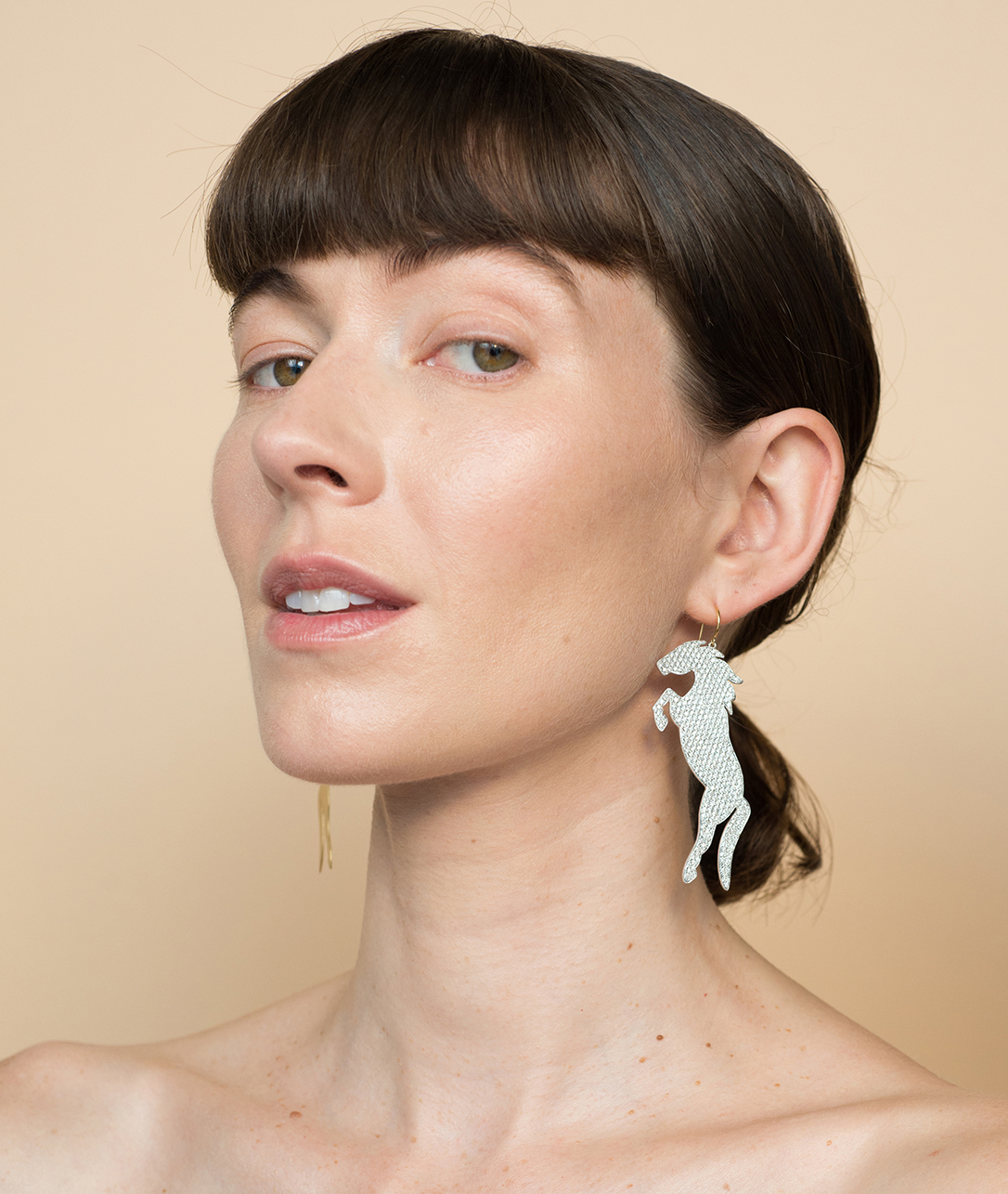 Pavé Large "Little Filly" Earrings