Introducing
Petite Gem Blossoms
June 2023
Say hello to our latest floral-inspired additions to the Botanical Collection: Petite Gem Blossoms. This new look features demure hand-carved flowers each with its own specially selected gem center stone.
Making their exclusive debut online and in stores, our new studs, charms, rings, and earrings are available now in chalcedony and sapphire, pink tourmaline, tourmaline and beryl, and green tourmaline.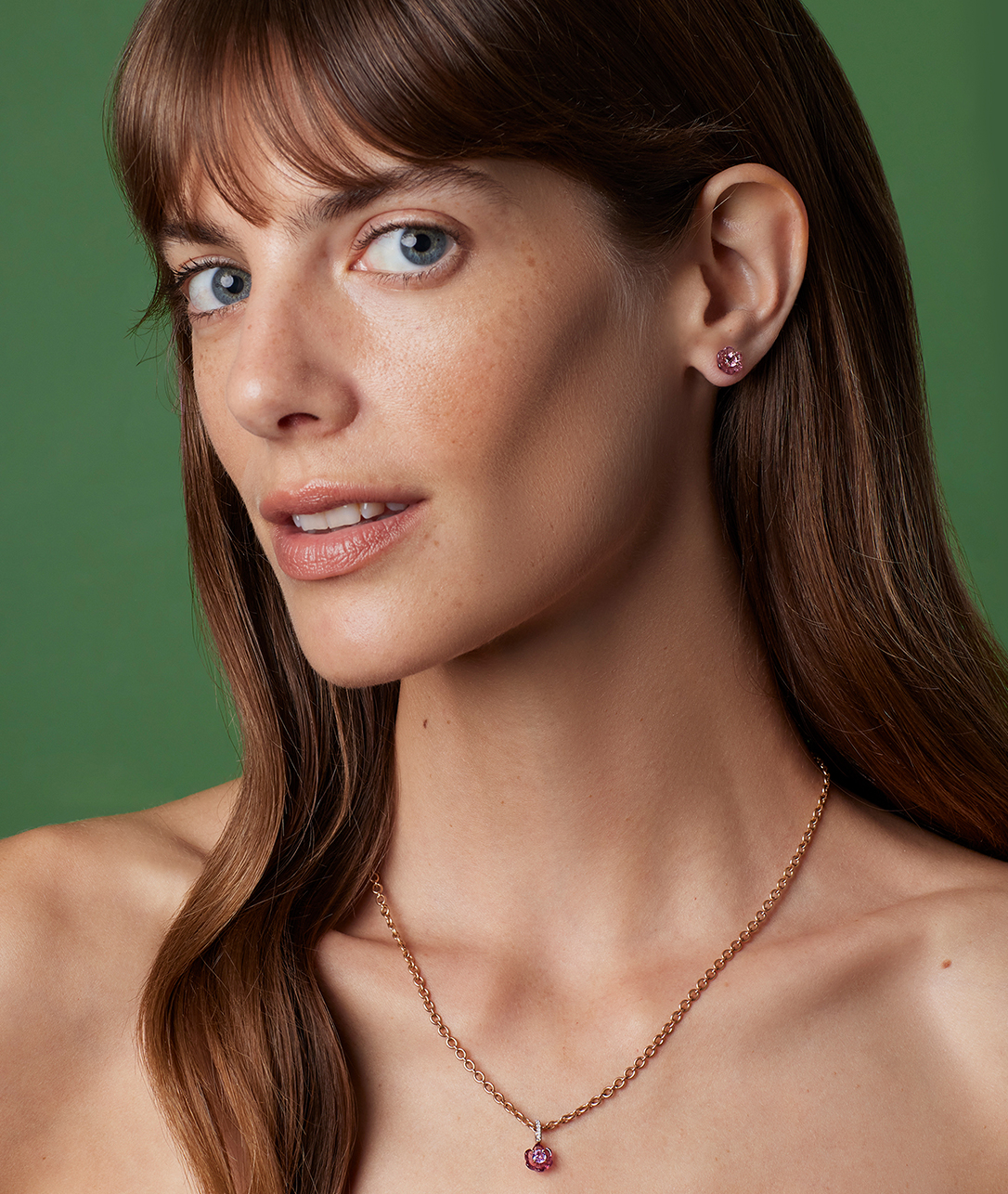 Wear your favorite colors all at once.
For our first pieces
in this story,
the petals and center stones
are the same gem
or similar in hue
for a soft,
harmonious effect.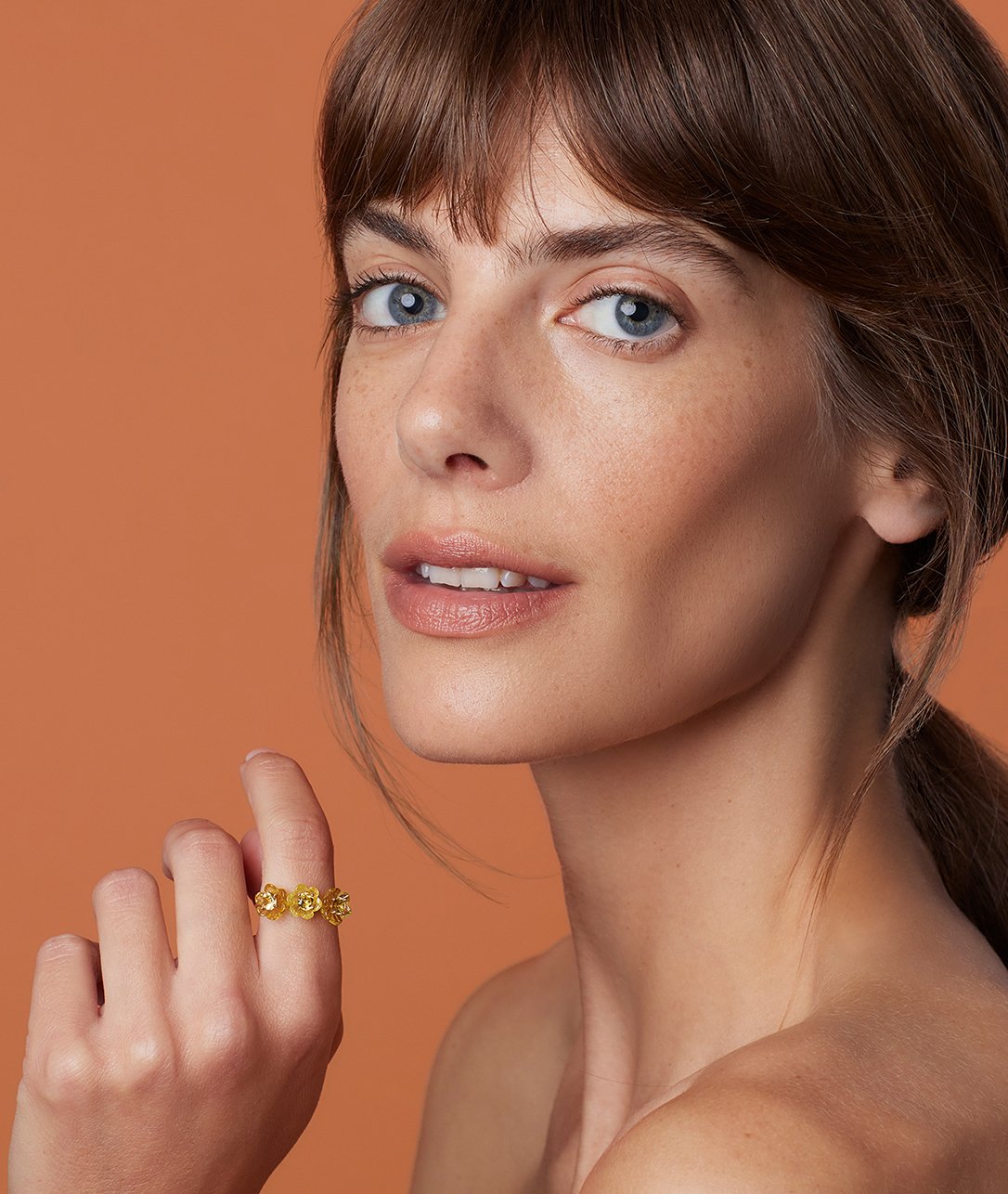 The perfect stand-in for a forget-me-not ring.
"These new tiny floral styles have such a dreamy romance to them. Plus, they are the perfect size for mixing with your other pieces."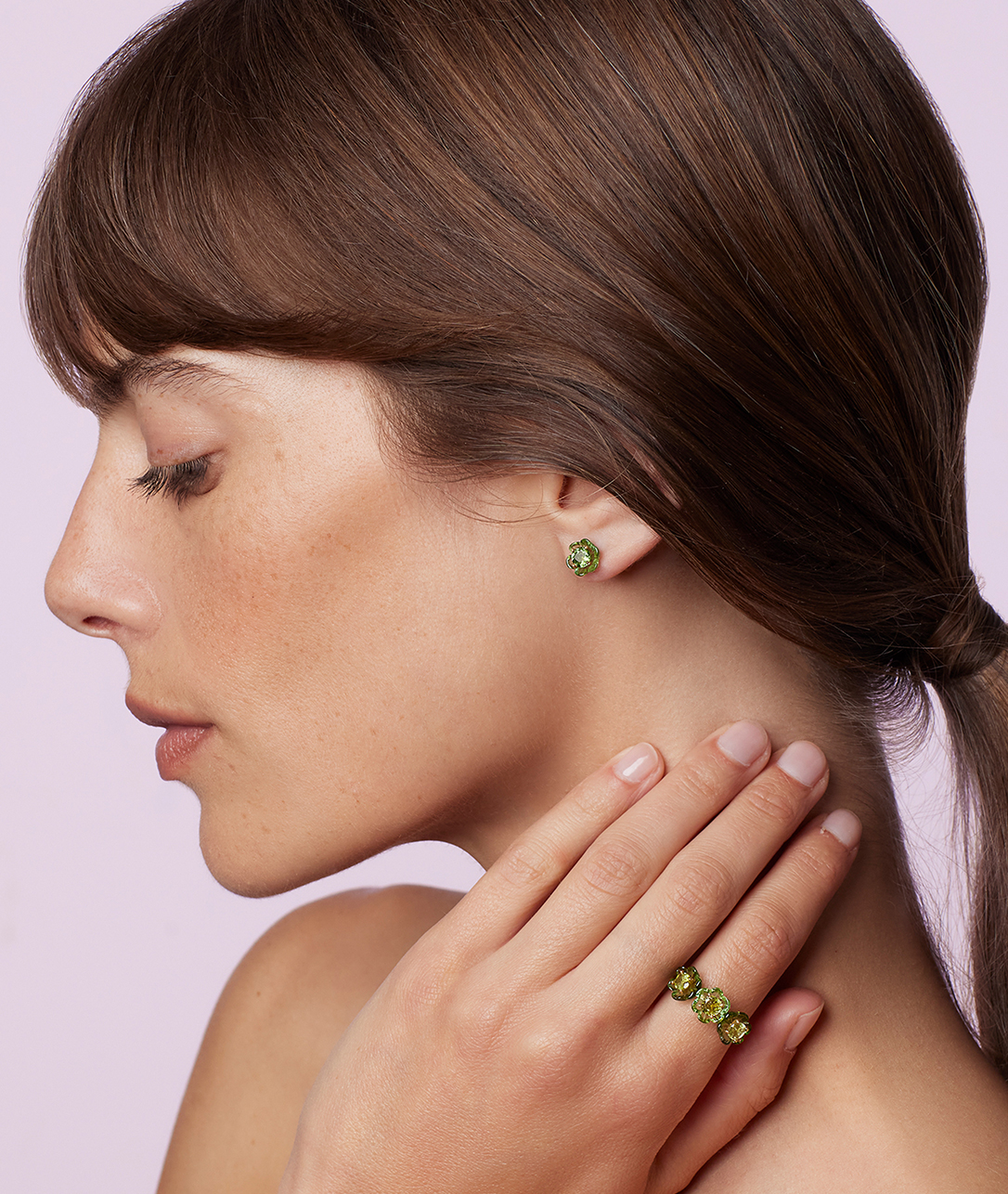 Color makes a matchy-matchy set feel modern.