October 2022
For the Opal Lovers and the People Who Love Them
We heard that all the other months of the year are envious of October because opal is its birthstone. And really, who can blame them?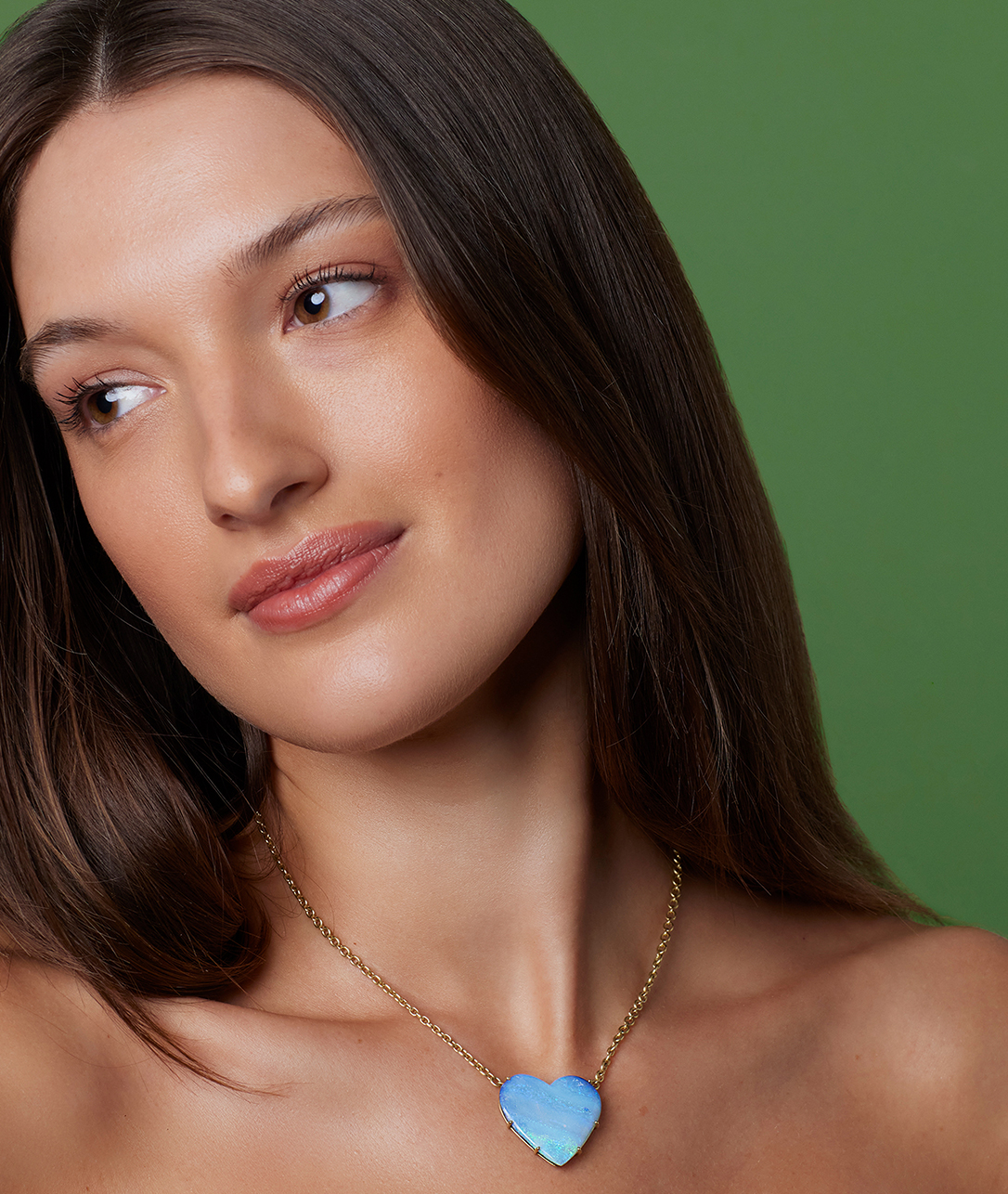 Our hand-carved, heart-shaped Opal Love Necklaces are always one of a kind.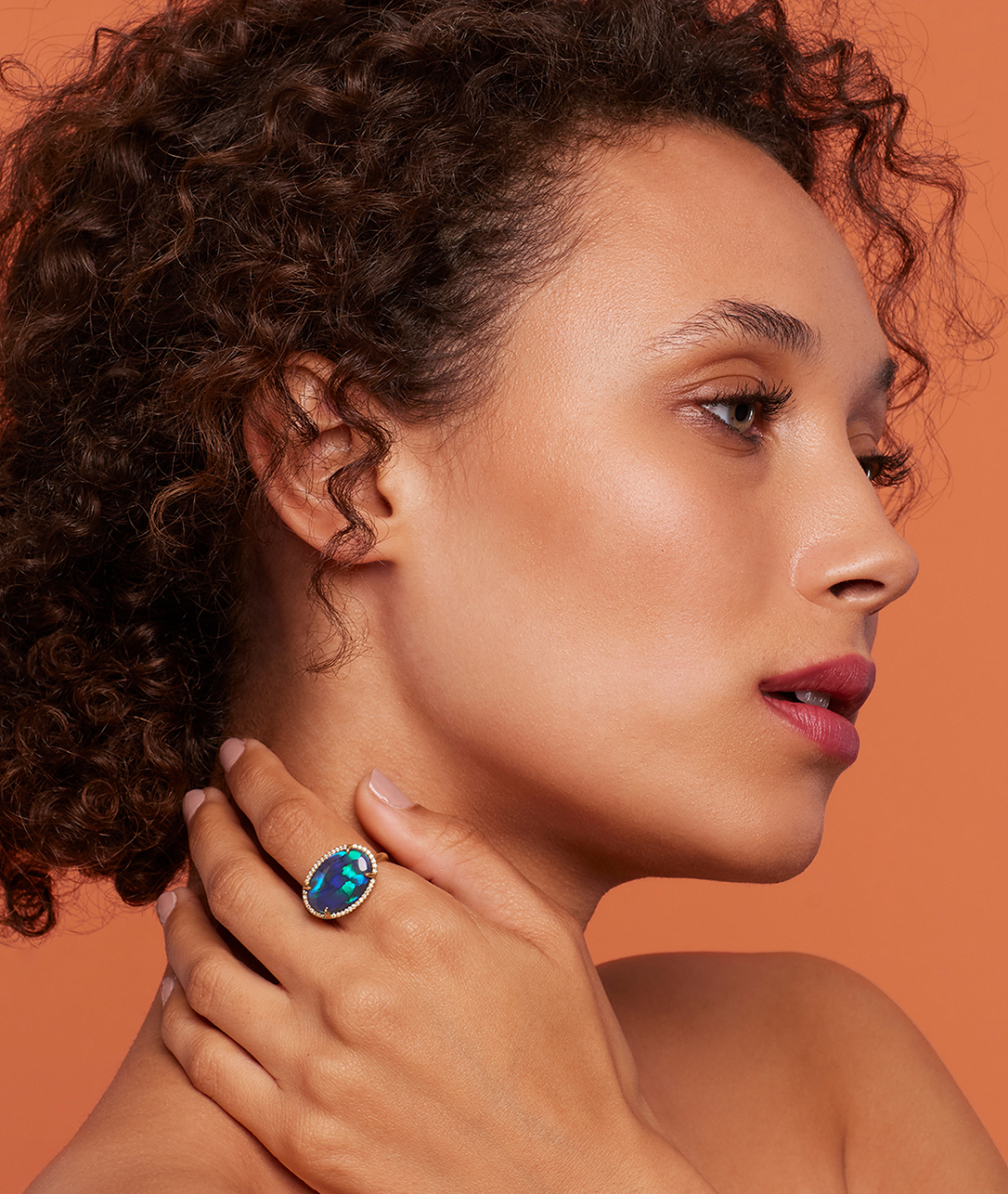 A pavé diamond-studded halo ring setting frames an opal cabochon just right.
Opals are everything. While some stones are sought out for their clarity or uniform nature, not all. Sometimes it is an inclusion, a flash of color, or the tiniest of details that lure us in and help us select what we consider to be the best of the best.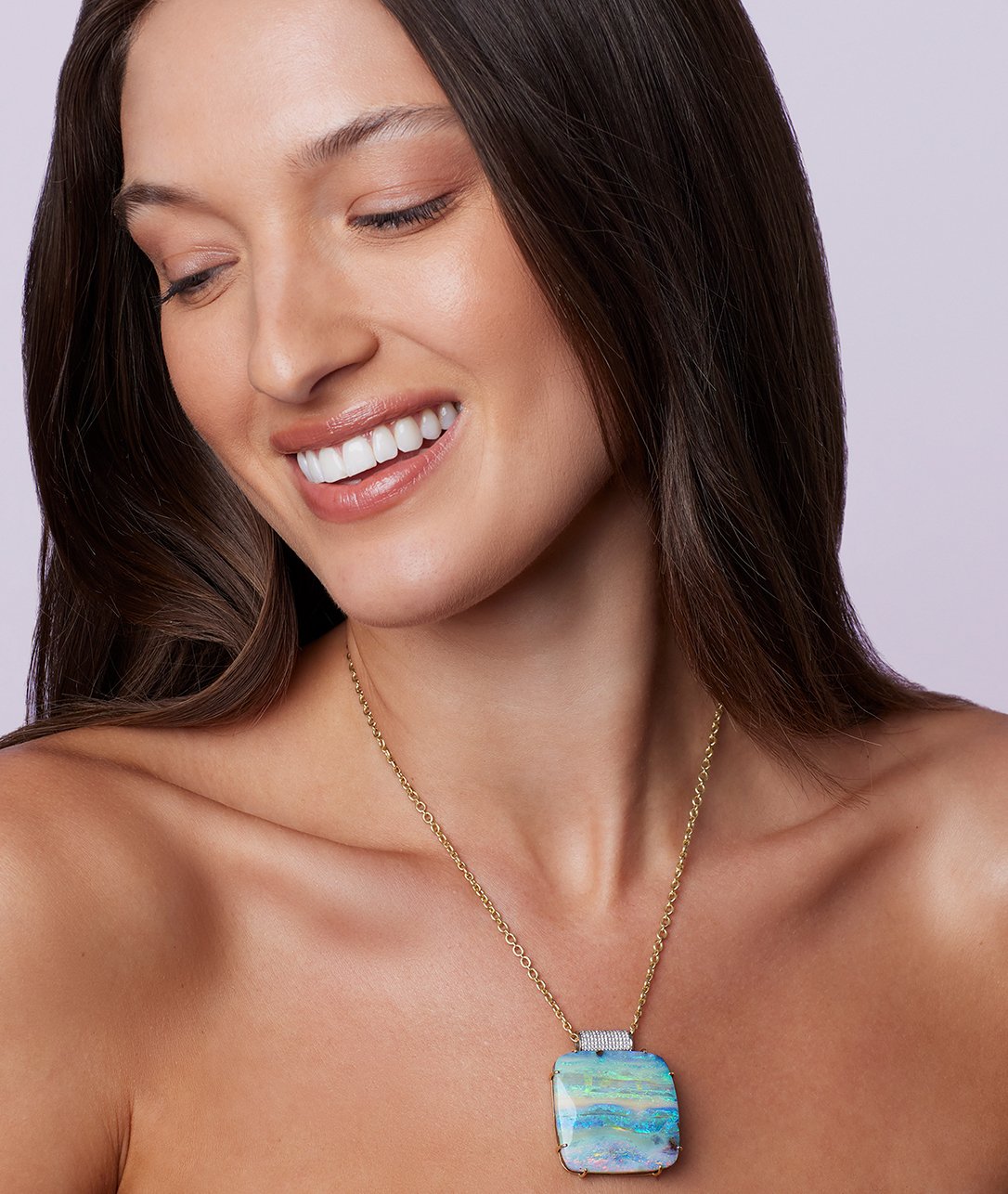 Truly unique, each opal is destined for a life and style of its own.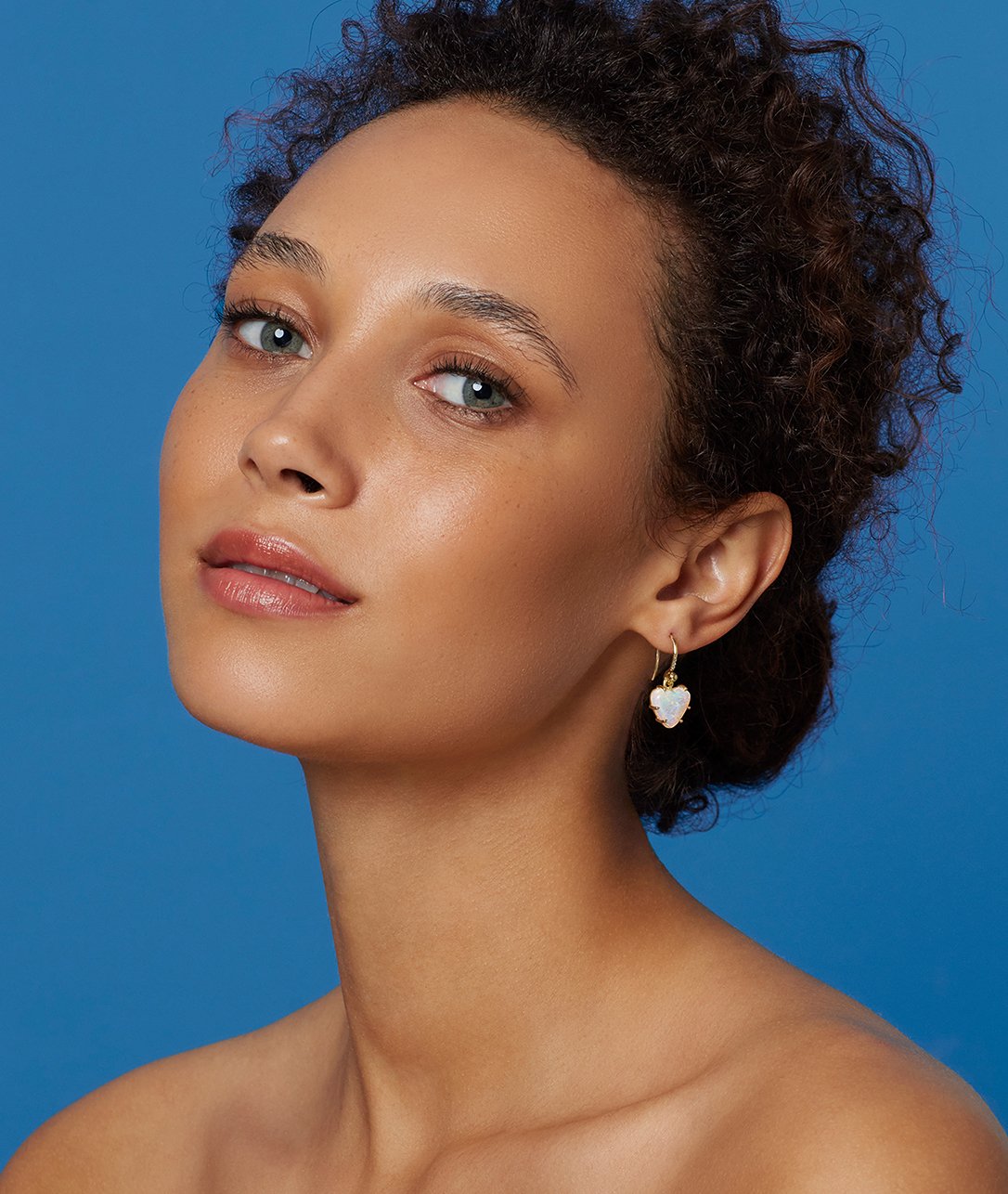 A pair of full heart-shaped stones on view in 18k gold settings can't lose.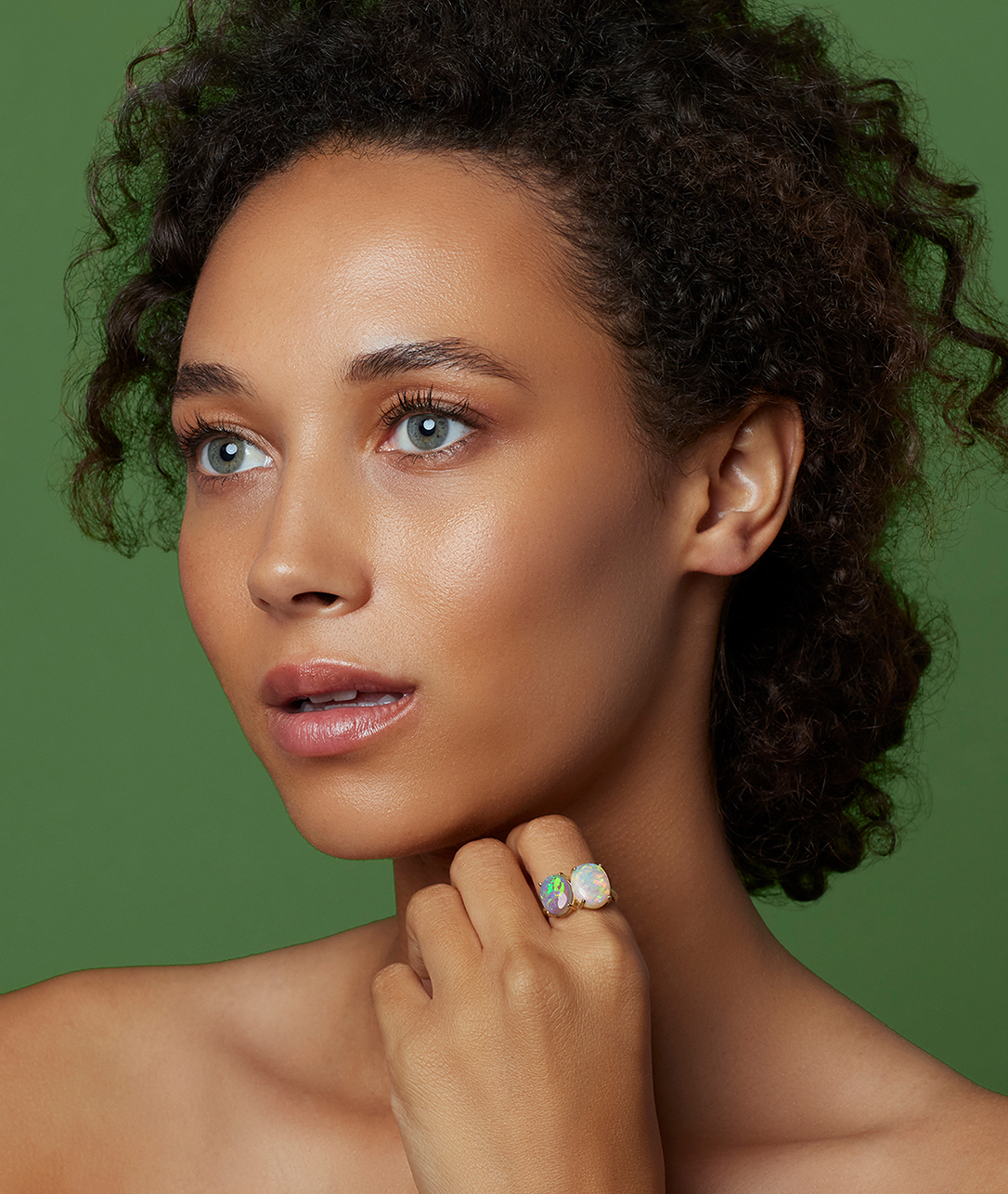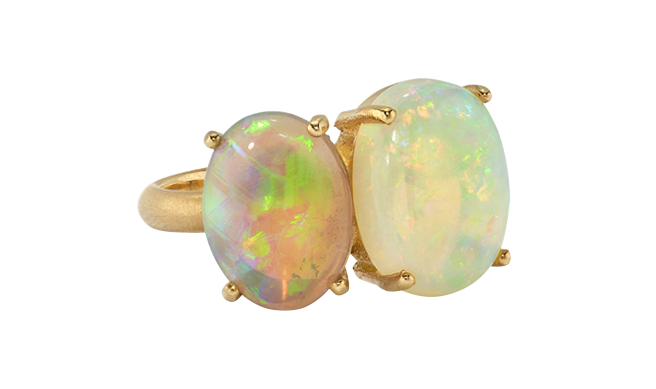 Two gorgeous stones set side by side show off just how different opals can be.
"Wearing opals is always
an instant pick-me-up.
There's something about their play-of-color
and the way they catch the light
that lifts your spirits
and overcomes any bad mood."
xx Irene